Johnson closing in on sixth title
Jimmie Johnson can just about taste that Six-Pack.
Despite a 28-point lead in the NASCAR Sprint Cup standings following his third-place finish Sunday and the necessity of having to finish only 23rd or better next week to clinch the title, Johnson remains cautiously optimistic.
Although Matt Kenseth has been a formidable opponent all season — and trailed Johnson by only seven points entering the weekend — the five-time champion knows all too well how fortunes can change.
"Everybody is so eager to predict the champion, but you've got to play the game," Johnson said after finishing behind only Kevin Harvick and Kasey Kahne at Phoenix International Raceway. "You've got to run the race and stuff happens. There's so many variables in one of our races, I think more variables than any pro sport out there. We have all 43 teams playing, driving, racing, all the mechanical components on the race car, pit stops, other issues on other cars that can take you out, tires.
"There's a lot of variables, so we don't take any of these weekends lightly. Even with a nice points lead, I'm not going to take any week any differently. There's still a lot of pressure to get the job done, and it's no layup at all."
Johnson was confident last year after he left Texas Motor Speedway with a seven-point advantage over Brad Keselowski, only to blow a tire and watch his advantage fade away. He left Phoenix second in the points standings and 40 points behind the No. 2 Penske Racing team. A rear gear issue at Homestead-Miami Speedway the following week knocked Johnson to a 36th-place finish and third in the points standings.
"I sympathize with Matt," Johnson said of his friend, who finished 23rd Sunday. "We were in that position last year, and we went to Homestead and still had a shot and put a lot of pressure on the 2 (Keselowski), and then we made mistakes again that took us out of it last year.
"I don't know how to quite describe it, but it can happen. I thought that yesterday in the final practice session they made a nice run, and I thought that they got themselves where they needed to be. But, clearly, today, that wasn't the case."
Johnson has never lost a Sprint Cup title when he has entered the finale with the points lead. Although Homestead hasn't been his best track over the years — his average finish is 15.3 — the team had a successful test there last week and Johnson is returning with the car he led 255 of 334 laps with en route to his Texas win last weekend.
"Well, we're going to go down there and race as hard as we can," Johnson said. "I think the safest place on the racetrack is up front, and if I look back to our Texas performance, we found a way to race smart, stay out of trouble and still get the race won.
"I would love to win the race and win the championship, but we'll just have to see how things develop in the race and where we are relative to the 20 (of Kenseth). The big prize at the end of the day is what we're focused on, it's not so much that individual win, but we need to go down there and be prepared and treat Friday and Saturday like we need to win the race so we can make the car as comfortable and as fast as possible to give us all our options on Sunday."
Just wait until next year
Dale Earnhardt Jr. doesn't want 2013 to end.
Most drivers are ready for the offseason to begin, but Earnhardt's hot streak really started in the Chase for the Sprint Cup.
On Sunday at Phoenix International Raceway, Earnhardt enjoyed a fourth-place finish — his best run at the track in eight years.
The effort was hard-fought after he suffered from a loose wheel on Lap 64 and was forced to pit for right-side tires. The No. 88 Chevy fell to 33rd and off the lead lap. Earnhardt regained his lap during the fourth caution (Lap 136), restarted 30th and then cycled up into the top five over the next 40 circuits.
"We had some trouble on pit road, but the guys rebounded with some good stops later on in the race. (Crew chief) Steve (Letarte) had some good strategy to get us back up there. We had a fast car and passed some people, so another good finish for us."
Earnhardt credits the No. 88 Hendrick Motorsports team with the fast cars he has received this season — but it's clear the organization has hit its stride in the playoffs. Earnhardt's fourth-place finish was his fourth top-five finish in the Chase and his seventh of nine races.
"We've been good since the Chase started," Earnhardt said. We've been quick and one of the best cars every week. So, hopefully, if we don't get his race, if we don't win damn Homestead, we'll still have that speed when we show up in Daytona (for Speedweeks in February).
"It'd be good if we could go ahead and get one, but if we have to wait, hopefully, we haven't lost anything when next season starts."
Numbers game
100: Top-five finishes in 465 Sprint Cup starts for Harvick with Richard Childress Racing
19: Positions gained by Greg Biffle in the first 27 laps of the Advocare 500. Biffle started from the back of the field due to a transmission change. He finished 13th.
3rd: Finish for Austin Dillon (or better) that will clinch the Nationwide Series title. He leads the standings by eight points over Sam Hornish Jr.
Say what?
Winning crew chief Gil Martin on just how far some teams might go to gain an advantage on the competition:
"I can promise you, the guys that are next to us in the garage, if we find a chink in their armor, we're going to get on it. If it's turning a radio up, like the 2 car tries to do to the 48 during the week to get under their skin or if it's placing a fake camera on your pit box and trying to look like you're recording what the guy next to you is doing and make him work undercover, we're going to do it, because that's just what's going to happen in this garage area, the games that are played, and these guys are just tough. …
"And if you want to make some really good press, next week lock Jimmie in a Porta Potty so this can really look good. It would be a Cinderella story. It would be a good thing to write about."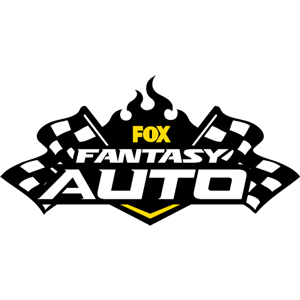 FOX Fantasy Auto Form a Racing Team, Compete for Prizes

Play Now!