Daytona 500 win most special of all
Every year when we prepare to come down here to Daytona International Speedway and every year once we get here to Daytona, race fans always ask me why is Daytona so important? They also want to know what it felt like to win the Daytona 500 with Darrell Waltrip.
This Sunday, the running of the Daytona 500 (Noon ET on FOX) is as unique as any other sporting event run in the world. Yes, it literally is that big. It's really hard to put into words the rush and exhilaration you get knowing you are the Daytona 500 champion. You also get an incredible sense of personal satisfaction knowing you have made it to the very top.
When I reflect back to the Daytona 500 on Feb. 19, 1989, I clearly remember how the race unfolded as my biggest memory. We had been in position a couple times to win the Daytona 500 and just couldn't close the deal. I remember how good I felt leaving there with a top-five finish, while at the same time, frustrated that a win had slipped through our fingers.
Daytona to us is so special because our sport is unlike any other major sport. When do the NFL, MLB and NBA play their championships? They play them at the end of the season. Well folks, our Super Bowl and our World Series is played at the start of every season, right here in Daytona Beach, Fla.
We end our season at Homestead, Fla., in late November. From that point until mid-February, sure we are working on cars for all the upcoming early-season races, but it's still this one, the Daytona 500, that garners the majority of the attention. This race literally sets the tone for the rest of your season.
Just like winning the Super Bowl or winning that green jacket at The Masters, winning the Daytona 500 defines your career in stock car racing. Sure, we come back here four-and-a-half months later and run a 400-mile race over the July 4 weekend, but it truly isn't the same.
Sure, it pays the same in points as every other race, but standing in Victory Lane after winning the Daytona 500 is the ultimate in the sport of stock car racing. When the teams arrive here in Daytona for the start of Speedweeks, there is a buzz, an anticipation and an excitement we get no other time of the year.
For you baseball fans, lump Opening Day with Game 7 of the World Series together. It's that kind of feeling that we in stock racing have when it comes to running the Daytona 500. Once it's over, we prepare for the next weekend's race, but guess what, it's just another race.
When you become a Daytona 500 champion for the first time, you join a very elite club. It defines your career. Winning the other races is great, but when you win the Daytona 500, it literally stays with you for life.
I say that because I have been privileged to be the winning crew chief of 42 other races. It's that 43rd win that almost everyone wants to talk about. It's that one race on Feb. 19, 1989 here in Daytona.
I won't lie to you — I probably would trade in 10 of my other wins for that one chance to stand in Victory Lane for a second time at Daytona. It really is that special and monumental in our sport. Take a look at the 20 individuals in the NASCAR Hall of Fame. It doesn't matter if they were an owner, driver or crew chief — go down the list and see if they won here at Daytona.
In most cases you will find that they did.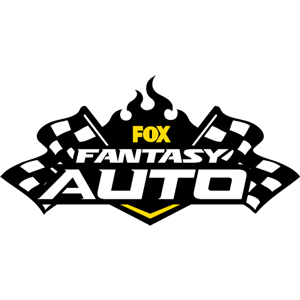 FOX Fantasy Auto
Form a Racing Team, Compete for Prizes
Play Now!