Drivers must finish with pride
There's a lot at stake Saturday night at Richmond International Raceway. So how do Chase-contending teams handle the pressure leading into and during the race?
The key right now for these teams, as they roll in there – and I don't care whether you're in or you're out or you're just trying to get a win – is to try to maintain a certain amount of consistency and not get caught up in the hype. I always like to tell my guys, don't listen to TV, don't read anything, just go through your normal routine.
I'm talking about the team members directly involved in this. I feel like you don't want to get caught up in people telling you that you can't do something.
Carl Edwards does not need to be reading, "Well they're out, so they've got nothing to gain, it's kind of like their season is over with, oh woe is me." Do your job. Your job is to prepare the best car that you can. You don't want to get caught up in the "woe is me because after this weekend, it doesn't have as much meaning to the remaining teams that are involved," because it does.
You still have to win, you still have to put the best effort forward. You still owe it to your sponsors and to your fans to rock the apple cart.
It's a matter of doing what Tony Stewart did a few years ago when he didn't make the Chase. He had three wins in the final 10 races. Last year he won half of them and won the championship.
Just because you're not a factor for the trophy at the end of the year, you still should be prideful enough and determined enough to want to be. I want to rain on their parade. I want to take as many points off the board as I possibly can and have people talking about what could have been.
So for a Jeff Gordon, Kyle Busch, Ryan Newman or whoever, if you don't make it, your next mission statement would be, "I am going to be a stinker. I'm going to steal all the thunder I can from the guy that looks like he's going to wind up winning the championship," and the way I do that is by winning championships, the way I do that is by winning races, the way I do that is finishing second.
The way I do that is racing them so hard that they get mad at me and they start talking trash about me. You want them talking about you. That's the main thing is you want to keep them talking about you.
I think it's going to be a war. I believe there's just enough on the line, there's just enough animosity in that field and that garage area right now with combined frustration that all it's going to take is a little bit of what we saw at this track last year between Ryan Newman and Juan Pablo Montoya, you push me, I'm going to push you back harder.
That's a good bet that could happen this weekend. There are too many people that are sitting there with memories like an elephant and attitudes like a rhinoceros.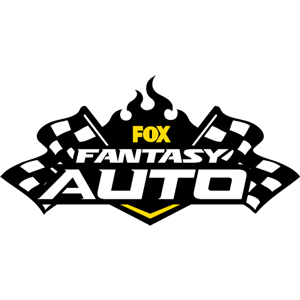 FOX Fantasy Auto
Form a Racing Team, Compete for Prizes
Play Now!