Jimmie Johnson was terrible at Kentucky, but does it matter?
I was going back and reviewing my notes from Saturday night and there actually were a lot of other storylines besides just Brad Keselowski showing up, winning the pole, leading the most laps, winning the race and then cutting his hand open celebrating in Victory Lane.
The first thing that comes to mind is the No. 48 car. Jimmie Johnson and his crowd really didn't run that well at Kentucky. Even though Jimmie didn't qualify well, he sure didn't seem too concerned about that. He said while he was very happy with his car, he definitely was puzzled why he didn't run any better in qualifying. During the actual race, it was just like the No. 48 was just there. There really was nothing spectacular out of them.
Sure, he got a top-10 finish, but I'll be the first one to tell you I really didn't think that was going to happen. Then there in the last few laps he cracked the top 10 and got a 10th-place finish. For Jimmie to even get 10th place was actually a little bit of a surprise to me.
One of the positive things I saw Saturday night came from Joe Gibbs Racing. I'm starting to think they are finally getting their arms around this new rules package. Denny Hamlin qualified fourth. Denny was running awfully well in the race when unfortunately he blew the right front tire. One teammate, Kyle Busch, finished second and the third teammate, Matt Kenseth, finished fourth.
Don't get me wrong, this isn't the time for Coach Gibbs and son J.D. Gibbs to go to the top of the mountain and shout to the world they have it figured out. Saturday night, however, was a step in the right direction. Other than Denny's blown tire, the organization as a whole got a much-needed shot in the arm of positive momentum. That was something like Kyle's only second top-10 finish in the last seven or eight races. In between that, he had fallen from third to 11th in the points.
I find it coincidental that your first and second place finishers, Brad and Kyle, both did triple duty at Kentucky. They ran the Camping World Truck Series race Thursday night that actually Kyle won. Then Friday night they both ran the Nationwide race won by Kevin Harvick.
I think for all the positive movement at Joe Gibbs Racing, we have to go 180 degrees the other way and all finally have to admit that Roush Fenway Racing is in trouble. All three cars — Carl Edwards, Greg Biffle and Ricky Stenhouse Jr. — were absolutely horrible all weekend long. It didn't matter whether it was practice, qualifying or even the race itself; they simply didn't perform. Three weeks ago at Michigan that has a ton of grip, they weren't very good, and now Saturday night's race at a track that features an old surface with very little grip, they also weren't very good. So, yes, their program is in trouble over there. They have a lot of work to do.
Sure, the reality is Carl Edwards is absolutely, positively in the Chase. As of right now teammate Greg Biffle would make the Chase on points, but that's just right now with a lot of racing to go. My point is if they want to get Greg in the Chase and if they want to have Carl be a contender in the Chase, they sure have a ton of work to do over there. There's only nine weeks left, so they really need to do whatever it takes to find some answers, and do it quickly.
Probably the other thing that jumped out at me Saturday night was the continuing saga of Kevin Harvick's problems on pit road. I hate to beat anyone up. I've been on that side of the fence so I know what you go through as a crew chief. With that said, crew chief Chad Knaus hasn't won 69 races and six championships by being a good ol' guy and everyone's friend. I mean, think about it, we have watched Chad literally swap his entire pit crew with a teammate's crew in the middle of a race.
My point is it's past time for changes over there at the No. 4 if Kevin Harvick is going to have a chance at being the 2014 NASCAR Sprint Cup champion. They have the driver, car and crew chief to win it all. They also have the mechanical woes behind them from earlier in the season. Mark my words because I've been in this sport way too long not to know this: They simply are not going to win a championship unless they make drastic changes in their performance on pit road.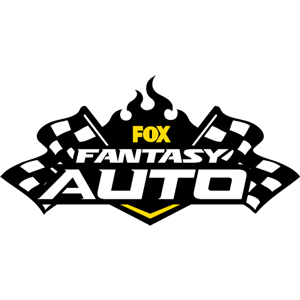 FOX Fantasy Auto
Form a Racing Team, Compete for Prizes
Play Now!