Shop 'til you drop: NASCAR aims to make the experience super
Before most fans stream through the gates at tracks each weekend for Sprint Cup races, they will spend the morning browsing souvenir row as they look at the latest NASCAR merchandise.
The driver-specific merchandise haulers have been a staple of the sport for nearly 25 years. But starting this season, they will gradually disappear in favor of an entirely different shopping experience.
Instead of the traditional hauler system, NASCAR is moving toward a new supercenter system. This system will feature large tents in which fans can browse sections dedicated to each driver, look at the merchandise, see if gear fits, and shop at their leisure.
To implement this new system, NASCAR has tapped Fanatics. The sports retailer has introduced the supercenter system at events such as the National Hockey League's Winter Classic, NCAA SEC football games and Major League Soccer events.
Ross Tannenbaum, president of Fanatics Authentics, admits that he expects there will be initial pushback from NASCAR fans. But he said he believes once they experience the new shopping format they will be won over.
"I think we'll see some pushback from some fans initially," he said. "They're going to say, 'I've been doing this for 25 years, I love the hauler model.' But I think once they experience what this is going to be like … to have something like this that is going to be so engaging and a great retail experience, I think you're going to find people getting very excited."
Tannenbaum points out that with the traditional merchandise hauler system, fans wait in lines and are forced to point at what they are interested in buying, are unable to hold it, feel it and examine it, and often feel rushed in making a purchase as to not hold up the line.
He believes the new supercenters will alleviate that stress and make for a much more enjoyable experience, all while increasing overall sales. To help increase sales, Tannenbaum says the superstores with have up to 60 POS (point of sale) systems in place, with the ability to grow to 100. In addition to those traditional POS systems, there will also be employees roaming the shopping area with handheld POS systems to help expedite the sales process.
One convenience fans will have with the superstore system, as opposed to the traditional haulers, is the ability to ship items to the house free of charge, reducing the items fans have to carry into the grandstands for a race.
"There will be all kinds of computer kiosks that fans will be able to order stuff on," said Tannenbaum. "You will be able to order stuff that you normally wouldn't be able to order trackside. A perfect example is lounge chairs. They make Jeff Gordon lounge chairs. You can't sell that trackside. But if you're a Jeff Gordon fan and want to buy that lounge chair, you can order that and it's at your house in 48 hours. This is the whole point of trying to take this experience to the next level."
While the move to the supercenter system will be gradually introduced throughout the 2015 season, the plan is to have it serve as the sole merchandise system starting in 2016. In preparation, Fanatics is visiting each track on the schedule to better acclimate themselves with the layout of each facility and find the most ideal spot for the new shopping experiences.
At the larger tracks on the schedule, Tannenbaum says the plan is to have a larger superstore as well as smaller satellite stores around the property.
In terms of overall cost comparisons, Tannenbaum says the new system will be similar, if not initially more than the hauler system, but points out the expenses are much different. With the haulers, the main expenses were transporting the numerous 18-wheelers from track to track 38 weekends out of the year, paying for hotels, fuel, upkeep on the vehicle, as well as rewrapping the hauler each offseason.
"For us, it's a different expense," said Tannenbaum. "It's less vehicles, but it's the expense of setting up and breaking down a tent facility every week. Ultimately, to deliver the experience we want to deliver, it is a similar cost to potentially more. The difference is, I think we have the ability to deliver more and better product, which will allow us to ultimately grow the business."
Admitting this is ultimately a work in progress, Tannenbaum is confident in his team's ability to not only get the job done to their best ability, but also that they will win over the fans that have come to love the traditional hauler system.
"Most fans are just being honest and say, 'I love the haulers, I've grown up in this sport and this is how it's been. I don't know if I like that this is not the way it is going to be.' All we've said is, 'Please give us the chance to prove to you that this is the best possible shopping experience for you,' " he said. "I think once the fans see the experience what's going on are really going to buy into the experience long-term. We're going to make mistakes … but the commitment we've made to NASCAR, the drivers, the tracks, and the fans is that we will get it right. We will do whatever it takes to bring the process along to reach that point very quickly where the fan says, 'Wow.' "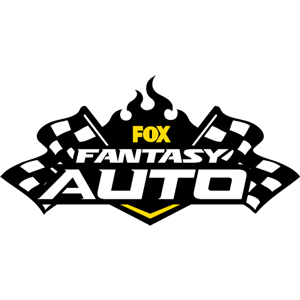 FOX Fantasy Auto
Form a Racing Team, Compete for Prizes
Play Now!