Newman, Patrick get new crew chiefs
A Matt Borland/Ryan Newman reunion appears to be in order at Stewart-Haas Racing starting next week at Martinsville Speedway.
And as FOXSports.com first reported, Tony Gibson will be the crew chief for Danica Patrick next year. Gibson will start working with Patrick during her next Sprint Cup appearance at Texas Motor Speedway.
Borland worked as Newman's crew chief for five seasons at Penske Racing. Together the pair earned 12 wins and 37 poles. Newman is currently 14th in the point standings. He scored one win this season at Martinsville Speedway. Borland is currently vice president of competition.
During Gibson's five-year tenure with Newman, the No. 39 Chevrolet posted four wins and earned two Chase for the Sprint Cup berths.
"We have a lot of talented people at Stewart-Haas Racing and as we grow, it's important to place people in the proper roles to get the best out of everyone," said SHR competition director Greg Zipadelli. "Tony Gibson has been with Stewart-Haas Racing from the beginning and knows what it takes to build a team. His experience will be crucial to developing the No. 10 team and Danica, and the rapport he already has with Matt Borland and Steve Addington will make the communication between all three of our teams seamless.
"Matt Borland has had great success as a crew chief, and much of it came when he and Ryan Newman worked together. Matt and Ryan both have engineering backgrounds and they have similar mindsets. It's a pairing that produced some very good results and there's no reason why it can't produce similar results now that they're back together. Their four races together this year will position them very well for 2013."
Patrick is making her eighth Cup start of the season this weekend at Kansas Speedway. In her first seven starts, her best finish was 25th at Chicagoland Speedway.
Patrick believes her current relationship with Gibson will accelerate the driver/crew chief learning curve.
"I feel like as good as I know almost anybody else at Stewart-Haas other than Zippy (Greg Zipadelli) and a couple of others," Patrick said. "I have always felt really comfortable around Tony (Gibson). I feel like he has always listened to me. I feel like he has a lot of respect and I have a lot of respect for him. I get along with him great.
"Most of all I trust in what they decide for me because I'm not experienced enough to make those calls. That is why I went with a team like them is because I know they are going to give me what I need.
"Any practice that we can get together this year is a step ahead for next year. He can get to thinking over the winter about my driving style and we can fine tune the language between each other and understand what it means when I say the car is two out of five tight on the way out. You know what does that mean. We can really hone in on that so we are better off for next year."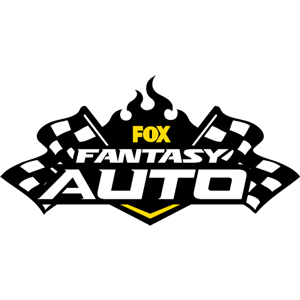 FOX Fantasy Auto Form a Racing Team, Compete for Prizes

Play Now!