Cup drivers battling to handle draft
A three-car incident occurred less than 15 minutes into NASCAR Sprint Cup practice on Wednesday afternoon at Daytona International Speedway.
Ryan Newman came down the track in the middle of Turns 1 and 2 and clipped the nose of Carl Edwards' car. Kyle Busch went high and avoided the wreck, but Mark Martin couldn't slow up fast enough to stop his nose from tapping the back of Edwards' car.
"I don't know," Newman said while describing the situation. "I want to watch first. (Pause) My car came around. I don't know if it was the air off of Carl's car or what but my car just came around. I think it was just an aero situation. … I guess my car just got light going into the corner. I think it's fixable."
This is the final day of practice prior to the Budweiser Duels, which will lock in starting positions for the Daytona 500. Newman posted the fourth-fastest qualifying time for the Daytona 500. He will start second in the second in the Budweiser Duel on Thursday.
Edwards was curious what would happen when he side-drafted with the car. But he didn't anticipate the draft would force Newman to lose control of his car.
"I was up close to Ryan and then all of a sudden his car just got a little loose and there was no space," Edwards said. "I could have given him more space, but I don't think either one of us really understands why his car got so loose. It was just all of a sudden and he was turned sideways. It's really interesting and something I'm gonna be careful of during the race."
FOX Sports' Matt Yocum reported that the No. 55 team of Martin was "done for the day" due to the time it would take to repair its Toyota Camry.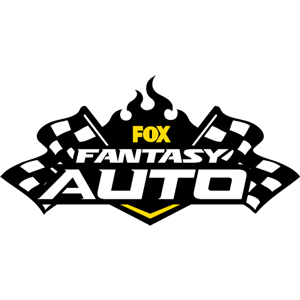 FOX Fantasy Auto Form a Racing Team, Compete for Prizes

Play Now!