Cutbacks aren't hampering Roush teams
No one knew what to expect from Roush Fenway Racing when the season started.
After losing one-fourth of its workforce last November and downsizing from four full-time Sprint Cup teams to three because of a lack of sponsorship, the dynamic had changed within one of NASCAR's top operations.
But if the success at Daytona International Speedway during Speedweeks is any indication of this company's potential in 2012, Jack Roush's 25th season in NASCAR could be his best.
With Carl Edwards earning the pole for the Great American Race and teammate Greg Biffle posting the second-fastest time, the organization showed tremendous speed from the onset with its first sweep of the front row for the Daytona 500.
But when Matt Kenseth won his Gatorade Duel qualifying race, and then backed that performance up with a crazy Daytona 500 win, his second in three years, it was clear that leaner meant stronger for Roush Fenway Racing.
"The reduction from four teams to three was sad," Roush said. "We lost a lot of good people. But we've got a lot of people, great people that remain (in) our program. So I was sure our three programs were as strong as the three would have been (sharing resources with a fourth team)."
In addition to Kenseth's two wins (he became the first driver since Dale Earnhardt Jr. in 2004 to win the 500 after the Duel), Biffle finished third and Edwards placed eighth in Monday's 500 for a strong Sprint Cup Speedweeks showing.
"This is a special night," said Roush, who picked up his 300th NASCAR victory Monday. "Matt is a real champion and he is really good at these restrictor-(plate) tracks. Our … guys did a nice job, and Ford Motor Company gave us a lot of support over the winter."
Roush Fenway indeed had pulled together in the offseason and was well prepared to face the competition with one of its strongest lineups to date: Kenseth, Biffle, Edwards and protégé Ricky Stenhouse Jr., who won the Nationwide Series title last year.
While Kenseth still lacks a full complement of sponsorship for the No. 17 Ford, he joins an elite fraternity of just nine drivers to claim multiple Daytona 500 wins.
Interestingly, nine is also the number of races that Best Buy will sponsor Kenseth for this season. But Roush is optimistic that the sponsorship climate will change. The veteran owner is also confident that the flagship No. 6 Ford will return to full-time competition before the end of the year.
After the victory, Kenseth acknowledged that it took a team effort to pull off the feat. With the challenge of teams transitioning to electronic fuel injection, Roush Yates Engines appeared to be ahead of the learning curve.
"I have to give a lot of credit to Doug Yates and the guys at the engine shop," Kenseth said. "We had great horsepower. I could get a pretty good start on the bottom and either (fourth-place finisher) Denny (Hamlin) or (second place) Dale (Earnhardt) Jr. could push me for a while and then they just couldn't stay attached. I would get away from them just in time to get in front of Greg and the two of us together could make some unbelievable speed. I have to thank Greg. We worked together really good all day long. He had a really fast car all day as well."
Kenseth noticed the tide turning for Roush Fenway Racing last year. Despite posting three victories and finishing fourth in the points standings, he never expected this level of performance from the organization to continue.
"Last year was a great year for us," Kenseth said. "I think it built a lot of confidence. It really made me feel good and be happy. So you always hope after the offseason to go into the next season and be strong.
"You never expect to come down here and win, but I didn't expect to be as strong as we were down here. So I'm real anxious to get to the next few tracks and see how we are."
For now, Kenseth, 39, has the benefit of starting from the top. Once the Sprint Cup tour breaks away from restrictor-plate tracks to more traditional venues in the coming weeks, he'll have a more accurate assessment of the competition. But inevitably, Kenseth might find that the greatest threat is from the drivers under his own roof.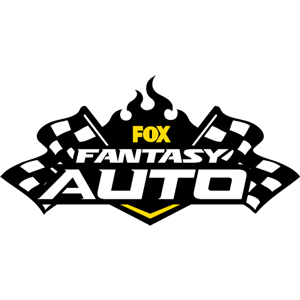 FOX Fantasy Auto
Form a Racing Team, Compete for Prizes
Play Now!