Nemechek, Gordon strike for owner-drivers
So often NASCAR races are judged by their dramatic endings. But the drama Thursday in the Gatorade Duel 150-mile qualifying races was all about beginnings — the starting positions earned by small teams and underdogs for Sunday's Daytona 500.
Owner-drivers Joe Nemechek and Robby Gordon were among four drivers who literally raced their way into the 500 field while two-time Daytona 500 winner Michael Waltrip, former series champ Bill Elliott and fan-favorite brothers Kenny and Mike Wallace failed to make the grid.
"You talk about stress in your life — oh, my gosh,'' said Nemechek, whose family-owned No. 87 finished 17th in the second qualifying race. "It's just incredible. These races are tough. The only thing we're racing for is two spots to get in, so what a relief.
"There's been a lot of Tums taken this week, I can tell you that. With limited funds, we do a lot. It's a big day to make the Daytona 500.''
Gordon's day was perhaps even more improbable considering his No. 7 Dodge started smoking from the drop of the green flag in the first race. Initially the team thought it might be because of a right front tire rubbing against the fender. But they discovered it was oil — from a last-minute oil change — splashing up from the radiator tray onto the motor.
Gordon braved the problem until he could pit under a Lap 10 caution and get it fixed and he finished ninth.
"My life right now, there's never a calm day,'' Gordon said with a smile. "I think if you have a calm day in life today, in this economy, you're going to get passed. You better be on the gas every day. That's what we're doing.
"Making the Daytona 500 is the big event for NASCAR racing.''
Dave Blaney and Michael McDowell were the other drivers to earn their way into the Daytona 500 through the qualifying races. McDowell recovered from an early race accident in the first Duel to finish sixth — tops among those on the bubble. Blaney, whose team "sold" its owners points and guaranteed starting position to NASCAR's newest Sprint Cup driver Danica Patrick, finished 12th — earning a spot in the field the hard way and a little redemption along the way.
"We have too good a team and too good a race car to miss this race,'' Blaney said.
As uplifting as these stories are, it was still stunning to see greats like Waltrip and Elliott miss the big show. Waltrip, in particular, was disheartened as he crashed alone exiting pit road as his car was transitioning up onto the banking.
"I have a Plan B, and that's to be doing television with you guys,'' said Waltrip, who joins the NASCAR on FOX television broadcast team as an analyst. "But certainly it's a tough day for me and the Aaron's Dream Machine.
"I just went the wrong way and lost the car. I feel like I let everybody down. I don't know what to say. . . . It's just sad.''
Kenny Wallace was similarly disappointed: His Toyota had a fuel pump problem and he wasn't even a factor in his race.
"It's just a really antagonizing week,'' Wallace said. "The only reason I am OK with it is because I know I gave it my all and it was a part failure. If I would have made a mistake on the racetrack, I wouldn't (be able to) live with myself, but because I couldn't do anything about it then there's nothing I can do.'
"We'll just move on.''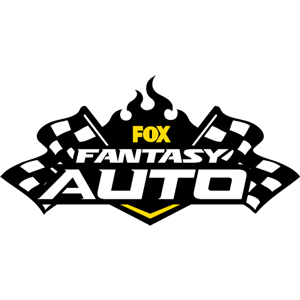 FOX Fantasy Auto Form a Racing Team, Compete for Prizes

Play Now!