Hendrick details Gordon's retaliation
Jeff Gordon didn't take Clint Bowyer out at Phoenix International Raceway for sport.
His vendetta was greater than that.
While it wasn't clear last Sunday, team owner Rick Hendrick on Friday put Gordon's retaliation into perspective. Yes, Gordon had enough. But his revenge was for the Hendrick Motorsports family – past and present.
Entering Martinsville Speedway in April, Hendrick was hoping for his 200th win at the half-mile track. The victory would have been cathartic considering that Hendrick's brother, nieces and friends were among the 10 victims that were killed in a company plane on the way to the track nearly eight years earlier.
"You've got to go back," Hendrick said. "And I don't expect anybody in here to really understand this as much as maybe Jeff and I do, but at Martinsville this year, we were going for our 200th win. It was the first time I had my brother's wife there and the first time Jan Jackson, the representative of DuPont, was there since the crash. We had a photo session before the race, and we were all wanting to win more than anything, more than any championship. The 200th win at Martinsville meant so much to all of us because we lost so much there.
"And that was taken away from us. Both of our cars were wrecked on the last lap and next-to-last lap and it was by the 15 car (of Bowyer). You didn't see our guys go down there and fight in the pits; we didn't do any of that. I have never hurt as bad in my life leaving the racetrack as I did that day. It took me a week or so to get over it just because we had it in our grasp. And that's just emotions that we carry and nobody else."
Hendrick added that the disappointment he felt that day leaving the track "was deeper down hurt more than the joy in some of the championships." The wreck wasn't just mangled sheet metal. For Hendrick, it was "personal."
Gordon, who is in the twilight of his career, was on a 17-race winless drought. The four-time champion desperately wanted to be the driver that delivered his friend Hendrick that 200th win. He led 329 of the first 503 laps leading into Bowyer's miscue on the restart. With one bad decision, Bowyer wiped out both the Nos. 24 and 48 of Hendrick teammate Jimmie Johnson.
Certainly Gordon, 41, was disappointed the he "allowed my anger and my emotions to put me in a position to make a bad choice" last Sunday. Gordon admits the timing of the wreck was not ideal, particularly since he collected other drivers including Joey Logano and Aric Almirola – and nearly points leader Brad Keselowski – in the process.
On the other hand, Gordon acknowledges that "Clint needed to be dealt with." Despite Gordon's regret that there could have been championship implications for the No. 15 team, he insists that Bowyer should not have put himself in that position from the start.
"If you're contending for the championship, you've got to be as smart about the things you do on the racetrack as the guys that you're racing that might be outside the championship," Gordon said. "And there was absolutely no reason to run into me. That's the thing is you've got to understand each guy you're racing along the way, and you've got to understand if they're a guy that needs a ride next year, you've got to understand if they're a guy that is trying to finish 10th or 12th in the points or whether they're a guy that's racing for the championship.
"And it goes both ways. It's not just a one-way street. We were racing for fourth in points in that race, and so there was a lot on the line for us as well as for them, and so I think that it just wasn't very smart of Clint to run into me coming off of Turn 2 on the straightaway, almost cut my left rear tire down, and know that we had past history this year."
Gordon was fifth in the points standings entering Phoenix last weekend. After NASCAR penalized Gordon 25 champion points, he currently sits 11th. His loss in the end-of-the-year point fund could be far more substantial than the $100,000 that NASCAR fined Gordon for his actions.
Still, Hendrick supports his driver completely. On Friday, Hendrick said he was glad that Gordon "stuck up for himself."
"Here sits a guy that's done more for the sport than anybody I know," Hendrick added. "He's opened the doors for all the young guys, the open-wheel guys. He's done things like Saturday Night Live, he's done the cover of Fortune. Never seen him have a problem — not a major problem in 20 years, and mentored a lot of young guys along the way.
"You know, I think he just said it: His emotions got control on Sunday."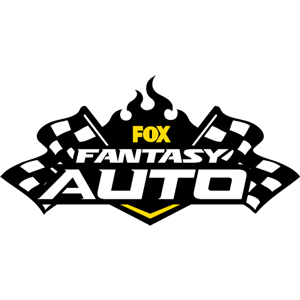 FOX Fantasy Auto Form a Racing Team, Compete for Prizes

Play Now!