Gaughan discusses positives of Spanx
Through the power of TV, Brendan Gaughan discovered a secret that most women already know – the power of Spanx.
Rather than dare to go bare, women have relied on the undergarment's miracle workings underneath tight-fitting apparel for years.
For Gaughan, the body shapers made the racer appear more buff in his driver's suit.
"It definitely svelted the big fellow up," Gaughan said.
At 37, Gaughan, the Las Vegas native who drives for Richard Childress Racing, is far from his playing weight from his days as a walk-on for the Georgetown University basketball program.
"I got to do a TV show that will be out in February that I can't really talk a whole lot about yet," Gaughan said. "But the funny thing was they said all the people in L.A. wear the stuff. As we all know, I'm not the skinniest of race car drivers. So they recommended a product for me which is basically Spanx for men.
"So yes, I admit I was trying something that would make me look slimmer for television. I took the suggestion from the L.A. crowd, and it definitely seemed to work. I don't know if it's going to give me a boyish figure anymore. I haven't had a boyish figure since I was about in seventh grade. But I'm happy with who I am. I do stay about the same weight range it just shifts how it looks from time to time. And I'm very secure in my manhood so it doesn't bother me a bit."
Gaughan is expected to compete in a full-time Nationwide Series ride for RCR in 2013.
He's run a limited schedule in the Nationwide in the No. 33 this season with Ernie Cope as his crew chief. In nine starts, Gaughan has posted two top-five and four top-10 finishes. He was running in the top 10 last week at Phoenix when Gaughan was collected in a wreck ignited by his teammate – and then points leader – Elliott Sadler. Gaughan has eight career wins in the Camping World Truck Series. In 2012, he's competed in eight events and finished among the top five in half the races.
"If I get a chance to run Nationwide, I would love to," Gaughan said. "I don't care where it is that Richard Childress puts me. He's mentioned that he has a home for me full time. He believes I've run well enough to deserve it. I've done the things that he's asked of me to deserve it.
"If it's a Nationwide (ride) great. If it's trucks, even better. It does not matter to me because c'mon it would be like arguing about a Porsche or a Ferrari. It doesn't really matter which Chevrolet you put me in because it's going to be fast at Richard Childress Racing."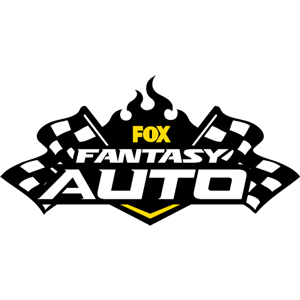 FOX Fantasy Auto Form a Racing Team, Compete for Prizes

Play Now!