Can Danica win the Daytona 500?
Danica Patrick laid down the perfect lap on Sunday to earn the pole for the 2013 Daytona 500 (coverage begins Sunday at noon ET on FOX).
While she became the first woman to post the fastest speed in qualifying for a NASCAR Sprint Cup race, could she also become the first female competitor to take the checkered flag?
Patrick won't have to repeat the feat with 200 flawless laps at Daytona International Speedway on Sunday. She just has to be there at the finish.
Here are five reasons why Patrick will or won't win the Great American Race:
1. Patrick is in the Best Equipment — Patrick proved during testing, practice and qualifying that she could make the most out of the cars that she's been given. While this isn't the same car she had during Preseason Thunder in January, it's a better Chevy SS according to her crew chief Tony Gibson, who reviewed the numbers after taking both models to Stewart-Haas Racing's own wind tunnel, Windshear. No other organization showed the dominance that SHR exhibited in time trials. All three cars were clocked among the five fastest times.
The Devil's Advocate says: It's one thing for a car to perform at its maximum potential for two laps (five miles) at Daytona. It's a whole new challenge for a car to hold up over a 500 mile race. Even the best teams have been bit by gremlins at Daytona. Jeff Gordon, who will start on the front row with Patrick and leads all active drivers with six wins at the track, experienced an engine failure in last year's 500 and has also been sidelined by handling and suspension issues.
2. She's really just one of the boys — Patrick has shown the ability to post the fastest lap — when she's on the track by herself. But can she maintain that pace with 42 fellow competitors that want the Harley J. Earl trophy as desperately as she does? Even her boss Tony Stewart said on Sunday the pole wasn't as important to him as getting the monkey off his back in the 500. "To me, my eye is still on next Sunday," Stewart said. "Ownership side this Sunday, next Sunday I want it from the driver's side." Patrick has exhibited solid car control during her three seasons in stock cars and courage has never been as issue for the media darling. More importantly, she's been very comfortable at Daytona since she finished sixth in her stock car debut in the 2010 ARCA race — an 80-lapper. The following year Patrick finished 10th in the Nationwide Series race when the distance was extended to 250 miles.
The Devil's Advocate says: Patience is a virtue but not necessarily one of Patrick's best traits. When Landon Cassill became racey with Patrick in hte Sprint Cup race at Kansas Speedway last October she dumped him — and herself. Certainly, Patrick has logged lots of laps since that incident but drafting in close quarters can be nerve-wracking. In three of her five previous Nationwide starts at Daytona, Patrick wrecked. She was also involved in a crash in her Daytona 500 debut last year; however, it was not of her making.
3. Location, Location, Location — Twenty-five of 131 races at Daytona have been won from the pole. Kevin Harvick is the most recent driver to win from the top spot during the July romp in 2010. Winning the pole also guarantees that Patrick will have the first pitbox, which is always a bonus.
The Devil Advocate says: While four polesitters have won the July Daytona race since 2004, Dale Jarrett was the last driver to win the Daytona 500 from the pole in 2000.
4. Can a Rookie Win? — Absolutely. Trevor Bayne proved that experience isn't the key ingredient for a successful run at Daytona. If a 20-year-old driver can win NASCAR's most prestigious race in his debut, then so can Patrick — who has raced for two decades and was classically trained in open wheel in Europe and in IndyCar before moving to stock cars. And with the new Generation 6 cars, Patrick is starting with a clean slate just as the rest of the field. She has the knowledge of her Stewart-Haas Racing teammates Tony Stewart and Ryan Newman, who have five Daytona wins between them, as advisors. Plus, a gentle sage in crew chief Tony Gibson to keep Patrick focused and informed.
The Devil's Advocate says: While Sunday is not technically Patrick's coming out party on the 2.5-mile track, she made just two laps last year in her Daytona 500 debut before getting caught in the first "Big One." Patrick soldiered on to complete 138 laps in a damaged car and finished 38th. We'll have a better idea how she responds in the draft during practice and in the Budweiser Duels on Thursday.
5. Lady Luck — There are drivers that insist that luck is when experience meets preparation. When it comes to experience, Patrick has logged miles in four different series at Daytona. As far as strategy for the Daytona 500, Patrick will have veteran crew chief Tony Gibson — a Daytona native that has guided drivers to wins before — to rely on. His advice for Patrick is to "Go out and race" in the qualifier so she can gain valuable seat time for Sunday. "For her, it is new," Gibson said. "You don't want to take the chance of wrecking the car, nobody does. Sometimes there's nothing you can do about it. She's going to have to put herself three wide, four wide, there's no way around it. If we tear it up, we tear it up. You can't run scared all the time. She's going to have to get out there and race. Definitely we're not going to put ourselves in very bad positions. If it looks like it's getting hairy, she can get out, go to the back and ride. We're in a position to do that."
The Devil's Advocate says: It's difficult for a driver to control their own destiny at restrictor-plate tracks such as Daytona and Talladega, where the best car can get caught up in someone else's mess. As Patrick said on Sunday, her best strategy could very well be to let "Jesus take the wheel."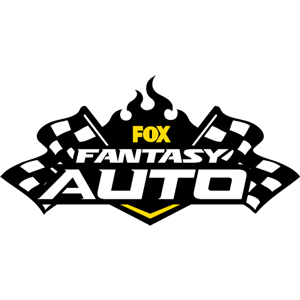 FOX Fantasy Auto
Form a Racing Team, Compete for Prizes
Play Now!