Ready, go: Kurt Busch gets early test run for Indy-Charlotte travel
This weekend, Kurt Busch will get a sort of rehearsal for his Indianapolis 500-Coca-Cola 600 double schedule, as he travels back and forth between the fabled Indianapolis Motor Speedway and Charlotte Motor Speedway.
Busch will skip all of Friday's activities for the NASCAR Sprint All-Star Race at CMS, missing stock-car practice in favor of additional seat time behind the wheel of his Andretti Autosport IndyCar. Friday is the final day of practice before the first of two days of Indianapolis 500 qualifying begins on Saturday.
Saturday at the Brickyard, the fastest 33 qualifiers will lock themselves into the Indy 500. To set the final starting grid on Sunday, they split into two groups, with the slowest 24 cars making single-car qualifying runs to determine starting positions 10-33. Then, the fastest nine qualifiers from Saturday will make their single-car runs to set the first three rows of the race. Busch certainly has the potential to make it into the fast nine.
Because Busch will be at Indy on Friday, his seat in the No. 41 Stewart-Haas Racing Chevrolet will be filled on that day by Parker Kligerman, who used to work with Busch when the two were at Team Penske.
"My plans on Friday are to go into full qualifying trim for the Indianapolis 500," said Busch. "That's the first day that we get full turbo pressure, so the speeds will greatly increase on that Friday, and that makes it difficult to choose between running the IndyCar and running the stock car. It's the first day that there is a big conflict, so to have Parker Kligerman shake down the car in Charlotte, that will help us tremendously."
Saturday is still something of an open question, at least in terms of schedule.
"We'll know how quick I can head to Charlotte based on our qualifying draw that comes out on Friday night," Busch said. "We don't know when we will qualify on Saturday until late Friday night. At that point, that will help us understand what setup items we need to add or take away from the IndyCar, make our qualifying run, then head to Charlotte so that we are there in time for the drivers meeting and the unique qualifying where we come on to pit road, lay down two laps and have that pit stop."
Busch won the Sprint All-Star Race here in Charlotte in 2010, one of the signature victories of his career.
"The All-Star atmosphere is fun," Busch said. "It's electric and it has a loose feel to it. It'll be fun to drop back into a more laid-back atmosphere and not have it be the full Coke 600 weekend."
If nothing else, the travel this weekend will help prepare Busch for his hoped-for 1,100-mile odyssey on May 25, when he'll do the double at Indy and Charlotte.
"The helicopter times, the planes — it's just going to give us a pretty exact dry run of what we are expecting to see next week," said Busch.
The Indy 500 takes place 12:15 p.m. on May 25, with the Coca-Cola 600 set for at 6 p.m. The 500 should be over by about 3:30 p.m., giving Busch roughly two-and-a-half hours to get from the Brickyard to Concord, N.C., before the green flag waves for the Coca-Cola 600.
Given that Busch will miss the 4 p.m. Sprint Cup drivers meeting, he'll start the Coca-Cola 600 from the rear of the field, not a huge obstacle given the length of the race.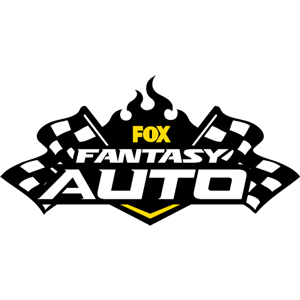 FOX Fantasy Auto Form a Racing Team, Compete for Prizes

Play Now!