Helton stresses need to collaborate
When NASCAR president Mike Helton delivered the annual state of the sport speech Friday at Homestead Miami Speedway, he touched on a variety of existing issues and challenges moving forward.
Certainly, there's been a shift in the paradigm from the Bill France Jr. era of benevolent dictatorship to today's NASCAR "spirit of cooperation," which was exhibited in the design and execution of the Generation 6 car unveil for 2013.
The underlying message in Helton's words was the collaborative shift must continue in NASCAR. It's the open exchange of ideas between the sanctioning body, shareholders and fans that will allow the sport to persevere for generations to come.
"The changes we made this year are a result of strategic thinking," Helton said. "That's not new to NASCAR, but I think the last cycle that we're seeing that makes it more open is a result of the things that we've learned that we can do, like the Gen-6 car, if we bring in more of the industry to help us figure it out."
The dialogue between NASCAR and its competitors has never been stronger. The development process of the Gen-6 car was a stark departure from the COT (car of tomorrow), which was forced on manufacturers and teams in the late 1990s and never embraced by fans.
But Helton insists the transition of communication has evolved over time and across different sectors in the sport.
"You can look at the timeline of NASCAR, and I'm a product of it quite frankly, when Bill and Jim France decided … that the leadership at NASCAR needed to be spread out more," Helton said. "I had the opportunity to be senior VP, chief operating officer, then the president in that cycle. … The board of NASCAR tried to look around the corner and say, OK, what's the best form of leadership in NASCAR to serve the industry, and what does that include?
"So you've seen over the last few years a broadening of our leadership and then more engagement … where the business of NASCAR has more people involved in it to help the industry be better. And the (competition) meeting in Concord … is indicative of meetings that other groups in our business, marketing, licensing, operations, have grown to do, and we're now catching up with it on the competition side so that we can get results quicker and better for the whole industry, and the buy-in is engaged there's equity in the decisions that way, and I think it works better for NASCAR going forward."
Here are some of the other positive aspects Helton covered:
1) A NEW CROP OF YOUNG GUNS — The truck and Nationwide series has grown to be the ideal development series for young talent in NASCAR.
Six first-time truck winners emerged in 2013, including Kyle Larson, Jeb Burton, Chase Elliott, Darrell Wallace Jr. and last weekend's victor — — 17-year-old Erik Jones. Helton understands the importance of the "feeder system."
"If you've followed us along the last two or three years, we've done some different things with age restrictions and different things to help promote that because we've always had an issue with (NASCAR's farm system)," Helton said. "So the industry itself, not just NASCAR but the industry itself, had to work on that".
Eventually, the cycling in of young talent — and cycling out of veteran drivers — should assist with one of the largest expenses in the sport – driver salaries.
2) NASCAR'S DEDICATION TO IMPROVING THE PRODUCT — particularly on intermediate tracks. It's likely that the only fans that enjoyed the race at Texas Motor Speedway were those that back Jimmie Johnson. While pundits can point to "the good ol' days" when there might have been one or two cars finishing on the lead lap, with NASCAR growing into a made for TV sport, seeing one car finish 4.39 seconds ahead of the competition isn't exactly scintillating.
NASCAR is not sitting idly by and waiting for the problem to correct itself.
"Our group will go back (to Charlotte Motor Speedway) with several teams Dec. 9 and 10 and do some more work on intermediate car packages in an effort to make the intermediate racing more exciting," Helton said.
"We're proud of the product we've got right now, but we also know that if you sit still, you're going to get run over. So we're not willing to wait, and we're actually working hard and investing more to be able to act quicker and better and stronger, and the industry is helping us do that. It's coming together collectively well, and we'll see results of that, I think, pretty quick."
3) PUTTING THE BEST TRACK FORWARD — There's been talk of changing up the schedule for the last few years. Certainly just as NASCAR uses the feeder series to display new talent, they can also test new tracks to ascertain how popular the venues could be for Cup.
Two positives to take from this year is the addition of Eldora Speedway on the truck series and adding road courses to both trucks (Bowmanville) and Nationwide (Mid-Ohio).
While Helton wouldn't detail potential changes, he added that the TV partners (FOX and NBC returning in 2014) would have input in the next schedule.
"They're very invested in what they saw and see in '13 and '14," Helton said. "But we're always anxious, as well as some of the promoters are anxious, to mix it up to make it work better."
While there have been suggestions to mix up the races in the Chase, Helton added, "When we first started the Chase, we said that we weren't going to change the schedule to fit the Chase, but that was 10 years ago. Things change and you never know what may or may not happen … while we may not think it needs to be tweaked or changed, others have influence on our decision to make it better and certainly, we keep an open mind of that."
4) LISTENING TO THE FANS — NASCAR upped its marketing budget last year and added the Fan and Media Engagement Center in an effort to remain "relevant and modern."
Helton added that "the technologically driven center" allows NASCAR to monitor fans immediate response in a 24/7 world. When asked what Helton has learned about the fan base, he replied, "That they're very loyal and they're very opinionated."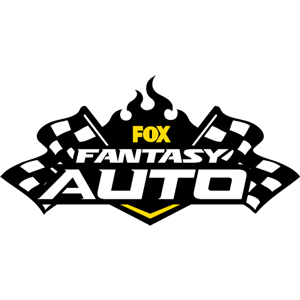 FOX Fantasy Auto Form a Racing Team, Compete for Prizes

Play Now!