Plans for new Nationwide car rollout take shape
In a Tuesday morning meeting between NASCAR and Nationwide Series team owners, plans for the 2010 rollout of the new Nationwide Series racecar coalesced around a schedule that likely will include 5-6 races in 2010 before the cars go full time in 2011.
"Right now the consensus is that the latter part of the year, we'll go to three intermediate tracks or ovals — because it may include a Richmond or something else — and in the first part of the year, the first half of the year, it looks like we're going to try to tackle potentially two speedways, Talladega and Daytona," NASCAR vice president of competition Robin Pemberton said of tentative plans for 2010.
Pemberton said NASCAR hopes to have a rollout schedule finalized before the Nationwide and Sprint Cup races Aug. 8-9 at Watkins Glen.
"We're still in the process of melting all that down, but that seems to be the general consensus from talking with the teams today," Pemberton said.
Originally, NASCAR had contemplated introducing the car at Daytona in February, but team owners generally preferred a rollout later in the year. Accordingly, the probable competitive debut will come in the spring race at Talladega, where teams will test the new Nationwide car after the Cup race in October of this year.
Bringing sexy back



Tired of seeing cars that look the same on the track? Lee Spencer says pony cars will change that.



"We're still running the numbers on that, and when you do that — say it's April (Talladega) and July (Daytona) — then we would look at an intermediate or an oval track race in August, one in September and maybe one in October to give them enough time in-between races to get prepared."
A meeting with approximately 125 fabricators and crew chiefs followed the meeting with team owners at NASCAR's research-and-development center in Concord, N.C. Pemberton said car builders can expect to start receiving templates for the new cars in approximately two weeks.
Not all manufacturers have announced the models for the new Nationwide cars, but the lineup is expected to be as follows: Chevrolet Impala SS, Ford Mustang, Dodge Challenger and Toyota Camry.
"We're fairly wrapped up on what the look of the car is," Pemberton said. "Though our testing — all of the wind-tunnel numbers — everybody's pretty much in line, regardless of what platform they decide to market on. The numbers are very good and in close range to be competitive, downforce-wise and drag, things like that."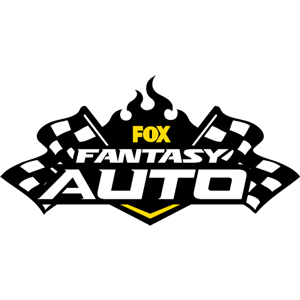 FOX Fantasy Auto Form a Racing Team, Compete for Prizes

Play Now!