Fuel mileage altered course of race
Pit crews played a pivotal role in Sunday's AAA 400 NASCAR race at Dover International Speedway — and could have lasting ramifications in the Chase for the Sprint Cup.
The crews for Jeff Gordon, Mark Martin, Martin Truex Jr. and Kasey Kahne made the right move by coming in for a splash of gas during the fifth caution with 80 laps remaining in the race. But from there, things turned out differently for each.
Gordon had a car capable of winning the race and ultimately finished second — 1.078 seconds behind winner Brad Keselowski. The veteran was surprised that the odds finally fell in his favor.
"We didn't have to save fuel there at the end and the car was really good," said Gordon, who jumped from the cellar to 10th, but remains 48 points out of the lead. "I thought me and Mark Martin (second) were going to battle it out for the win."
Truex gave new meaning to the "lucky dog" considering that when he was the beneficiary on Lap 320, it enabled him to stop for fuel and four new tires. Truex, who soldiered back from two laps off the pace, restarted 10th and salvaged a sixth-place finish at his home track.
"Well, it wasn't pretty at the beginning," said Truex, who vaulted to eighth in points. "It was pretty damn pretty at the end. What a crazy day. . . . We just battled — battled hard. We passed a ton of cars."
Kahne's fortunes were short-lived. Despite running in the top 10 throughout the race, he developed a vibration on Lap 360. Kahne pitted while running sixth and incurred a penalty for not having all of his lugnuts installed properly. Kahne was forced to pit again two laps later, dropping to 16th, three laps off the pace. He gained one spot in the final 36 laps but dropped to sixth in the standings.
"Well it's upsetting," Kahne said. "We had been behind all day so we fought hard and got back to fifth. We were catching the No. 2 (of Keselowski) and everybody was saving gas, so I thought we were in a really good spot and I could run really hard.
"I felt really good about where I was, but things happen. I was definitely upset about it, but things happen. The bad part was when we came down pit road and they changed right sides and left a lugnut off on one of the wheels then we had to come back down pit road that was what hurt us really bad. That stuff shouldn't happen."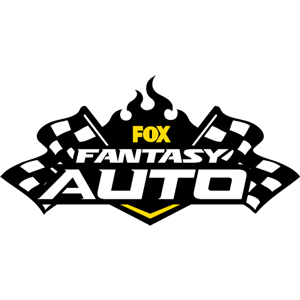 FOX Fantasy Auto
Form a Racing Team, Compete for Prizes
Play Now!