Penske, Gibbs to argue penalties
In addition to all the excitement following the dramatic NASCAR Sprint Cup finish at Talladega Superspeedway on Sunday, this week leading into the race at Darlington Raceway seemingly can have its own set of fireworks.
By the end of Wednesday, we should hear results in two appeal cases brought forth by teams NASCAR levied penalties against.
As everyone probably knows, Penske Racing lost its initial appeal of penalties — loss of 25 driver and owner points and suspensions of seven crew members for a rear-end issue — last week and has decided to take it to the next and final level, to the National Stock Car Racing Appeals Panel Chief Appellate Officer John Middlebrook. On that front, I really just don't see anything changing on the initial ruling.
Last week, the Penske camp was trying to convince three members of the Panel that the parts had been approved and that the penalty was way more severe than the crime. It lost that appeal unanimously. Now this week, in appealing to Middlebrook, Penske only has to convince one person.
You also can't overlook the fact that John Middlebrook has somewhat of a history of rescinding some of the penalties levied before. You only have to go as far back as last year when he reduced the penalties against crew chief Chad Knaus and the No. 48 team on their "C" post infraction. While he did uphold the monetary fine, he rescinded the points reduction and the suspension.
So I guess from the Penske side, if it walked the journey this far, it obviously is willing to walk it another week.
What I don't like is that this just keeps prolonging this issue. If John Middlebrook upholds the penalty, then the seven suspended members of Penske Racing aren't allowed back to the track until two weeks before the Chase for the Sprint Cup begins.
Penske Racing feels confident in its case, however, as officials met with the appeal committee for six hours last week. That tells me Penske officials really believe they are on firm ground here. I just have to say, however, that I would be shocked if anything gets rescinded on the Penske Racing penalties.
Now the other big case is that of Joe Gibbs Racing. This will be its appeal to the three-person committee of the National Stock Car Racing Appeals Panel on the penalty assessed to Matt Kenseth and his team for the issue with connecting rods in his engine at Kansas. The penalties included a loss of 50 driver and owner championship points as well as a suspension of crew chief Jason Ratcliff and a monetary fine.
I really think JGR has a shot of getting some of its penalty reduced or rescinded. Like I was telling folks all last week, in my 18 years as a crew chief, I couldn't even tell you want brand of connecting rods were used in our engines.
So this is going to be a really interesting week leading into Darlington on both those appeal cases.
Obviously, as I mentioned, this is the final hearing on the Penske deal. It can go no higher in the appeal process. However John Middlebrook rules, that closes the book on that situation.
The chance to appeal to John Middlebrook is still a viable option to Joe Gibbs Racing should it not get the solution it is hoping for on penalties this week.
Should that happen, expect them to meet with John next week.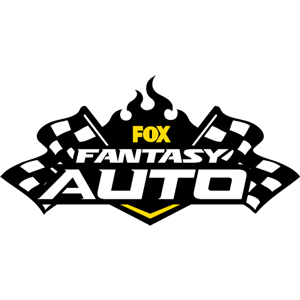 FOX Fantasy Auto Form a Racing Team, Compete for Prizes

Play Now!