Keselowski needs a new attitude
There is no denying that reigning NASCAR Sprint Cup Series champion Brad Keselowski is fast on the track. After all, you don't win a Cup championship by being the tortoise of the group.
But can you believe that with 10 races remaining in the regular season, the champ still hasn't won a race? It's amazing that as consistent as he and the No. 2 Penske Racing team were last year, he hasn't been a regular factor this year. That's surprising.
There are two basic reasons for the reversal of fortune in the No. 2 camp this year – luck and the driver's attitude. I don't think many people realize how lucky a team and driver have to be to win a championship. You can have the best equipment or most talented driver, but without a bit of luck on your side, you can't pull it off.
Some drivers won't admit when luck plays a role in their success. It sure played a pivotal one in Keselowski's 2012 season. Think back to Talladega during the Chase last year and the big wreck Tony Stewart caused on the final lap that collected several Chase contenders. Keselowski scooted by on the apron and brought his car home to a seventh-place finish. His only DNF of the year came in the Daytona 500, and he had no significant engine failures or tire problems. No amount of talent can produce those scenarios.
When Kurt Busch won his championship at Homestead in 2004, if the tire that came off of his car had gone down pit road and not onto the track, there would have been no caution flag and he would have had to pit under green, denying him the chance at the title. Lady Luck, again, helped someone win a championship, or at least not lose one.
Now to Keselowski's attitude.
While the No. 2 team seems to have lost its lucky horseshoe this year, much of its downward trend can be attributed to the guy driving the car. Yes, the current Cup champion. Why? Because he wasn't ready to be a true champion. His Penske team and crew chief, Paul Wolfe, were ready, but Keselowski wasn't.
His fame grew too large, too fast. It started when he tweeted out the picture of the jet dryer explosion aftermath during the 2012 Daytona 500 red-flag period, and his Twitter following exploded. More and more people began to hear about him, and that recognition started going to his head. We saw him insinuate Hendrick Motorsports was cheating, while simultaneously he claimed that Penske Racing didn't work in the gray area. Then we saw just how wrong that statement was earlier this year when the Penske cars got busted in pre-race inspection.
Then Keselowski had a stellar season, won five races and the championship last year, rightfully garnering innumerable headlines and fans. However, that all went to his head in no time. Keselowski thinks he's better, cooler, more liked and more respected than he really is, and I think that attitude and his perception of himself are hindering his performance. The kid is extremely talented, but he needs to straighten out what's between his ears.
He is not well-received in the garage area among his peers. The only way to earn that respect is to give it and conduct yourself appropriately. Simply winning a championship does not earn a driver respect.
Kyle Busch a couple of years ago had gotten to the point where his attitude was outweighing his talent. Fortunately, he now seems to have a much better handle on that. Keselowski, however, is becoming a nightmare for Roger Penske. When a car owner has to publicly apologize, in so many words, for his driver stupidly speaking out against two of the most respected owners in the business – Rick Hendrick and Joe Gibbs – things are bad.
Keselowski doesn't seem to have a clue how ridiculous he looks when he acts like this. He reminds me of a middle school kid that no one likes, so he goes to extreme lengths to appear cool and tough. That is immaturity, plain and simple. His ego is the size of Texas, and if he doesn't contain it soon, he will miss the Chase.
Lose the chip on your shoulder, Brad. Quit telling everyone how great you are, and just drive the car. You might be surprised at how many people start to like and even respect you.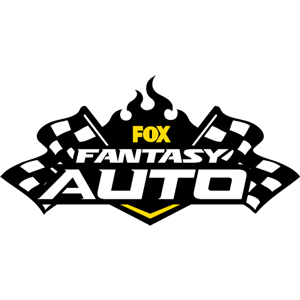 FOX Fantasy Auto Form a Racing Team, Compete for Prizes

Play Now!