Keselowski falls short in Chase bid
Brad Keselowski won't defend his NASCAR Sprint Cup championship this year, but it won't be for a lack of trying.
Keselowski came into Saturday night's Federated Auto Parts 400 at Richmond International Raceway as the ultimate longshot — 15th in points and without a victory all year long — but nearly pulled off a miracle run.
After qualifying third on Friday, Keselowski opened the race strong, passing Jeff Gordon to take his first lead on Lap 50. All told, Keselowski led a race-high 142 laps, but as the race went on, the handling seemed to fade on his No. 2 Penske Racing Ford.
At one point, Keselowski had worked his way all the way up to 11th in points, and had he held on to win the race, he would have made the Chase for the Sprint Cup for a third consecutive season.
But in a season full of woulda's, coulda's and shoulda's, things didn't go Keselowski's way at all. He lost the lead on pit road on Lap 268 and from there began a steady march backward.
While he looked so strong for much of the race, Keselowski's car developed a major push at the end, and he finished a disappointing 17th, one of the last cars on the lead lap. The drive that seemed so solid in the middle of the race simply fizzled out at the end.
And after it was all over, Keselowski seemed as spent as his car.
"We were pretty good at the start and led a lot of laps," he said. "I think we led the most laps but we just weren't strong enough to really stay up there. We needed clean air to really run well and once we lost that, we just weren't strong enough."
To his credit, Keselowski made no excuses for his disappointing season.
"Yeah, that is just the way our cars have been this year," he said. "They haven't been good enough and we haven't executed as well as we needed to. We have work to do. At the end of the day, the thing about points is it is the best measuring stick in sports. You know who deserves to be where, because the results speak for themselves. We didn't have enough results to get where we needed to be."
Asked to describe his emotions after the race, Keselowski was blunt.
"I don't really have any emotions right now," he said. "We weren't good enough to make it, and we didn't. That is the reality."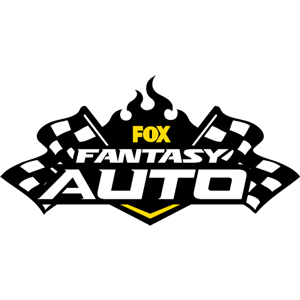 FOX Fantasy Auto Form a Racing Team, Compete for Prizes

Play Now!