Harvick exits RCR after a strong year
The Kevin Harvick era at Richard Childress Racing officially ended Sunday night at Homestead-Miami Speedway and it ended quietly, with a 10th-place finish in the Ford EcoBoost 400, the final race of the 2013 NASCAR Sprint Cup Series season.
With it, Harvick officially finished third in points for the third time in four seasons, his best results since replacing the late Dale Earnhardt in RCR's flagship Chevrolet after the seven-time champion's fatal crash in the last lap of the 2001 Daytona 500.
Harvick's 13 seasons at RCR have been marked by the highest of highs — victories in the Daytona 500, Brickyard 400 and the Sprint All-Star Race, a pair of Coca-Cola 600 wins among them — and some very low lows, most recently when Harvick teed off verbally on Childress' grandsons, Ty and Austin Dillon at Martinsville last month.
But Sunday was just another race, something of an anti-climax, as it were.
"We just weren't very good," said after Sunday's race. "Just couldn't turn like we needed to. We had one set of tires that I don't know what was wrong with, but just like always these guys on our Budweiser Chevy kept after it. We were able to salvage something out of the night. Obviously it's not what we wanted, but came back and were way better at the end than what we were in the beginning. It's what we've done all year and I'm just proud of everybody and thank them for everything that they have done.&rdquo
Asked if he was disappointed with his final run, Harvick said he wasn't.
"Really today was no different than any other day," he said. "Sometimes you take off with it and sometimes you don't. We just kept working on it and salvaged a top 10 out of it."
When Harvick announced in Nov. 2012 that he'd be leaving Richard Childress Racing after 2013, expectations on a big final season were low. After all, lame duck drivers historically don't fare especially well.
But Harvick and car owner Childress, who have shared a volatile but close-knit friendship over the years, promised each other that they would go all out on a high note and they certainly did just that. Harvick won the spring Richmond race, where he led just three laps, and three races later snared one of NASCAR's crown jewels, the Coca-Cola 600 at Charlotte Motor Speedway.
Harvick had a sensational Chase for the Sprint Cup, winning at Kansas Speedway and then again last week at Phoenix International Speedway for the second consecutive year.
And he departs on a positive note.
"I'm happy, yeah," said Harvick. "I'm happy with everything that we have been able to accomplish as a group. We had a great year knowing what the circumstances were and we have won a lot of races. A lot of the marquee races. We have won Nationwide championships. … I mean there is a lot that has happened with everything and everybody at RCR and really proud about my past and everybody who has been involved in it and really excited about my future."
As for his occasionally volatile relationship with Childress, Harvick said that's all good, too.
"Really this was the way I would want to leave with everybody shaking hands and happy that we have been together and been successful together," said Harvick. "I can't wait for our first hunt together as friends. That will be good times."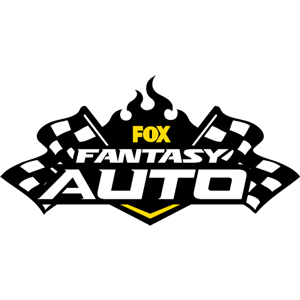 FOX Fantasy Auto
Form a Racing Team, Compete for Prizes
Play Now!