Charlotte, Smith ramp up Vegas talk
Speedway Motorsports chairman O. Bruton Smith has long advocated for Las Vegas Motor Speedway to host the NASCAR season finales for the Sprint Cup, Nationwide and Camping World Truck series.
Over the past month, rumors circulated on the possibility of Smith's desire to move his fall NASCAR race dates from Charlotte Motor Speedway to Las Vegas Motor Speedway to expedite the process.
The discussion isn't new. With the season ending NASCAR Sprint Cup banquet having moved to Las Vegas in 2009, the simplicity of holding the season finale and the awards celebration in the same venue makes sense.
"Follow the money," Smith said last Thursday. "Vegas will pay big bucks to get a second date."
On Tuesday, a report that the move was a 'done deal' set off a reply by Smith that was released by Charlotte Motor Speedway:
"Instead of what 'could' happen, let's set the facts straight about what has happened. We've invested $100 million in the Charlotte Motor Speedway complex in the past six years to make it even better for the fans. We've expanded our fan zone, added pit road suites and built the world's largest HDTV for every fan to enjoy. We've put more people to work with these projects and we've added more events to the calendar to bring in more tourists and fans. And we've done this during the worst economy since the Great Depression.
"We've done this without asking for a handout from the government, like we've seen from so many other sports facilities, teams or franchises, and yet at the same time property values are falling during the recession, our Cabarrus County taxes have doubled since 2005. We absolutely love the fans that come to Charlotte Motor Speedway. It's frustrating to think about the future and consider that the local government doesn't share the same excitement about Charlotte Motor Speedway that our fans do. The Cabarrus County politicians may say nice things to the media, but raising taxes does not support the tourism business, the area economy or companies trying to grow."
With lagging ticket sales at Charlotte Motor Speedway and the track embroiled in legal battles with Cabarrus County and the city of Concord dating back to 2007 over incentives promised to SMI for the construction of zMax Dragway and additional capital improvements, Smith has threatened to move the speedway out of Concord in the past.
Two years ago, the City of Concord agreed to settle a 2009 lawsuit with SMI for $2.8 million of the $4 million Smith sought for restitution on improvements in and around the speedway. But according to Smith, there's been no resolution on an $80 million incentives package that was proposed back in 2007.
On Tuesday, the City of Concord released a statement saying it "hopes that Charlotte Motor Speedway will continue to have events on the Sprint Cup schedule in October. Motorsports is an important part of the tourism economy in Cabarrus County, and brings over one million fans, vendors, and participants annually. This benefits local businesses who serve race fans multiple times each year. Race fans from near and far have enjoyed the October race for years and mark it on their calendars."
The Cabarrus County Convention and Visitors Bureau acknowledged that losing the fall race "would certainly have an impact on the County, City and State." According to Donna Carpenter, President & CEO of the CCCVB, state and local tax revenues for the county due to the travel industry "amount to $25.69 million annually". . . and "Charlotte Motor Speedway contributes to these overall economic impact numbers."
But this latest twist from Smith would involve simply moving the date out of the Carolinas altogether.
"We've had a lot of conversations about that," Smith said of the possible move. "Vegas wants another date really, really bad. These people over here are something else. They've never paid the $80 million and won't.
"Everybody that I've talked to wants that. Everybody knows for the good of the sport, that's what needs to happen. If we made decisions today without some ulterior motive, that would happen. But sometimes that's where you get in the position that you can't make it happen."
Smith has not had discussions with NASCAR regarding a date change prior to last Thursday's interview. NASCAR senior vice president Steve O'Donnell told FOXSports.com, "It would include formal request which is our well-documented realignment process where we evaluate what is in the best interest of the entire sport — fans, race teams, tracks, TV partners, sponsors."
With the season-ending races for the Sprint Cup, Nationwide and Camping World Truck Series occurring at Miami-Homestead Speedway, Smith feels the consideration would have to come from that track's parent company, International Speedway Corporation, headed by Lesa France Kennedy.
"I think we need to center in on what's good for the sport," Smith said. "I think we need to ask, 'Are we impressed with what goes on down there?' It's nothing like what we had at Atlanta where we sold it out year after year after year."
That changed in 2002. Although Atlanta Motor Speedway was scheduled to hold the 2001 season finale, the New Hampshire date was moved following the 9/11 tragedy.
Currently, Ford sponsors the season-ending Ford Championship Weekend in Homestead and the contract runs through 2014. But ultimately, NASCAR, which controls the race dates, would have the final word.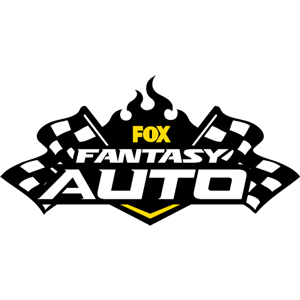 FOX Fantasy Auto Form a Racing Team, Compete for Prizes

Play Now!