New points system hampers comebacks
When NASCAR overhauled its 30-year-old points system before this season, it hoped the simpler format might make the points race closer throughout the season.
So far, so good.
Six different drivers led the standings during the 26-race regular season, with the lead changing hands 11 times. And no driver led by more than 40 points.
The other hope was that the new system would create the closest championship race in NASCAR history, and certainly in the eight-year history of the Chase for the Sprint Cup.
That theory will be put to a major test, especially after a bizarre first Chase race that shook up the standings and buried some of the year's top championship contenders.
One of the benefits of the new system is that drivers don't lose a lot of ground and fall way behind in the standings unless they have major trouble.
The flip side, however, is that it is very difficult to make up the deficit when trouble does ensue.
Several top contenders ran into big trouble Monday when they ran out of gas on the final lap at Chicagoland Speedway, turning the Chase standings practically upside down and putting some of the top contenders in a big hole.
When the first Chase race turned into a fuel-mileage gamble, it created one the biggest shake-ups in the standings this season.
Tony Stewart, who won the race, jumped seven spots, from ninth in points to second. Dale Earnhardt Jr., who limped into the Chase in 10th, gained five spots.
Brad Keselowski, who needed a wild-card berth to make the Chase, also gained five spots, from 11th to sixth.
The most significant move, though, was by Kevin Harvick, who was runner-up behind Stewart and took over sole possession of the points lead. (He entered the Chase tied for first with Kyle Busch.)
Harvick opened a big lead on such top contenders as five-time defending champion Jimmie Johnson, Kyle Busch, Matt Kenseth and Jeff Gordon.
Johnson trails Harvick by 16 points. Busch is 19 behind, Kenseth 24 back and Gordon 25 back.
Those don't seem like big deficits, but under NASCAR's new points system, they just might be.
The challenge for those drivers — and the big test for the points system — is whether they can catch Harvick and, if so, how long will it take.
The scenario could create one of the most exciting championship races ever, with Johnson, Busch, Gordon and the rest chasing Harvick and, race by race, cutting into his lead.
But the new system might also backfire, preventing those drivers from mounting a challenge and allowing Harvick to pull away or coast to the title.
The mystery is this: No one knows for sure how it will play out, or how it can play out under the new system.
What we do know is this: A 16-point deficit is not easy to overcome under the new points system.
To catch Harvick, Johnson will have to beat him by 16 positions in the next race, or over the course of the next few races.
That doesn't sound all that difficult, not for a five-time champion who has made the Chase his own personal plaything over the years. But here's the thing: Johnson must not only run great to catch Harvick; he has to now hope that Harvick doesn't sustain his momentum and struggles in at least a few races.
In essence, Johnson — and Busch and Kenseth and Gordon, who are all in an even deeper hole — must not only step up, they must hope Harvick folds.
And Harvick proved last year that he doesn't fold all that easily in the Chase — not anymore.
Harvick finished in the top 10 in nine of the 10 Chase races last year, and his worst finish was 15th at Dover International Speedway. If he does that again, he might just be able to cruise to the title, holding off Johnson and the rest point by point by point.
Johnson rallied to beat Harvick and Denny Hamlin for the championship last year by reeling off seven top-five finishes in the last nine races of the season. Even that might not be enough this season if Harvick runs in the top 10 every week.
The beauty of the new system is that it increases the pressure on every Chase contender. Now, with a point per position on the line, drivers can't afford slipups and bad races.
Hamlin stumbled to a 31st-place finish at Chicago and is now 41 points — a full race — behind Harvick and needs a miracle to climb back into contention.
As Harvick notes, the Chase now is not just about avoiding off weeks and bad finishes, but about running in the top five or top 10 nearly every week.
"Last year, we lost the championship by 41 points and we missed second by two points and we came into the Chase behind last year, so every point matters at this point," Harvick said after his runner-up finish at Chicago. "Somebody's going to put 10 weeks together and make it happen. And if they don't, then I'll be surprised. But every point matters right now."
That's one thing we do know about NASCAR's new points system: Every point matters and could be huge when it comes down to the final race of the season.
Just like NASCAR officials hoped when they devised the new system.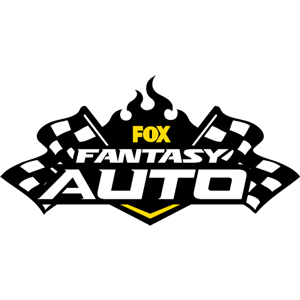 FOX Fantasy Auto Form a Racing Team, Compete for Prizes

Play Now!