Hard work paying off for Kyle Busch
No one hates to lose more than Kyle Busch — nobody.
Yet, twice last weekend at Talladega Superspeedway, after he finished second in both the Nationwide Series race on Saturday and the Sprint Cup romp on Sunday, Busch was gracious in defeat.
That's tough for a 27-year-old who has been taught that second is the first loser.
However, after a decade in NASCAR (yes, Kyle has been here that long) a lot has changed, including Busch. He now has spent half his Sprint Cup career with Joe Gibbs Racing. He has married and settled down with wife Samantha. And he has become a team owner, which possibly has offered the driver a quicker road to maturity that anyone, including the driver, might have imagined.
Certainly, Busch had his wake-up call last November at Texas Motor Speedway when he was parked from competition after punting Ron Hornaday in the wall during the Truck race. It was just another incident in a long-lasting feud between Busch and his nemesis Kevin Harvick, who owned Hornaday's truck at the time.
Entering this season, "Rowdy" didn't exhibit the polarizing flash that fans have come to either love or hate. He was under the radar for most of the season with just a brief appearance in the media center after a second-place finish at Auto Club Speedway.
But that smile returned after his win at Richmond at the end of April. And the bravado slowly came creeping back, along with his position in the points standings. With his second second-place finish of the season Sunday, Busch moved up to ninth and into the Chase zone.
Certainly, the postrace talk focused on winner Brad Keselowski. Busch and third-place finisher Matt Kenseth were asked basically how they lost the race — an answer that's never easy for any competitor. Then they were asked to describe what makes Keselowski so solid. The drivers took a moment, looked at each other and Kenseth said with a smirk, "It's your turn."
Busch didn't flinch.
"He's no dummy, that's for sure," he offered. "He's got good plate-racing skills. I think he's got good short-track, mile-and-a-half skills, too. Brad should be a title contender each and every year. Last year, he did a great job through the summer stretch, one of the hottest guys going into the Chase, qualified his way in on wins.
"This year he's probably in the top 10 in points, or close to, with two wins. Again, he's the top seed for the Chase guys. He's definitely no slouch. They've had some bad luck this year with some fueling issues and stuff like that where they've been taken out of some even better runs. That Penske organization has been around for a long time. That Blue Deuce has been known for being in the top 10 and winning races. It's no surprise that Brad can do that."
Kenseth offered a similar response on Keselowski, but provided praise for the peer sitting next to him.
"Kyle works hard as it, too," Kenseth said. "That's one thing people don't notice or give him credit for — he works really hard. And I think that's a lot of reason for his success."
Coming from a Sprint Cup champion such as Kenseth, that about sums it up.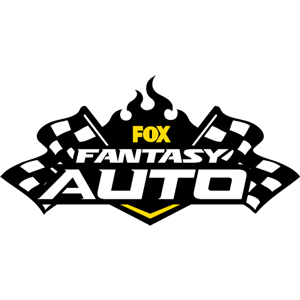 FOX Fantasy Auto Form a Racing Team, Compete for Prizes

Play Now!