NASCAR should have penalized teams
Color me confused.
NASCAR on Wednesday announced it will not penalize any of the 31 NASCAR Sprint Cup and Nationwide series teams that were found to have illegal spacers in their cars' roof-flap areas last weekend at Daytona. NASCAR took the spacers and made them fix the areas at the track, but decided against penalties because they said safety wasn't comprised and no competitive advantage could have been gained.
But didn't those teams break the rules, regardless of whether there was a competitive advantage and regardless of the fact one-third of the field was caught?
I recall in 1995 when Rusty Wallace's team and crew chief Robin Pemberton were busted at Pocono for working in the roof-flap area. NASCAR fined them $20,000 and didn't allow them to qualify during first-round qualifying on Friday, although they were allowed to do so on Saturday in the second round. Back then, that was definitely a large sum of money for a fine, which shows just how angry NASCAR was.
That's part of the reason I'm confused by NASCAR's decision not to take any action this week. There is no question the teams altered the parts, rendering them "unapproved parts." We all know what usually happens when a team is caught with unapproved parts.
So, the message to the garage area this week is one of confusion and inconsistency. However, a rule is a rule, and if a team modified a part and tried to run something unapproved, regardless of whether any competitive advantage could have resulted, they should be penalized something. NASCAR should have docked them 30 minutes of practice time in the first practice this weekend at Loudon just to maintain consistency. Although it was a small infraction, NASCAR needs to maintain its authority in the garage area, and this lack of penalty, in my opinion, compromises that authority. By failing to act, NASCAR lost some of its disciplinary teeth.
Who knows? Maybe they took no action to save face and avoid the monstrous headache of figuring out what to do with the two Penske Racing crew chiefs who already were on probation. Do you suspend them for a roof-flap spacer? Do you fine them an exorbitant amount of money? I don't know, and I am not sure NASCAR knew what to do, either. Perhaps that's part of this.
Or on the bright side, perhaps NASCAR finally is beginning to see things from others' perspectives a bit. With NASCAR, it's usually their way or the highway, and teams must comply with their rules no matter what. Maybe the sanctioning body discovered these teams had found a better way to handle the roof-flap area, so they just let it go. If that's the case, I'm tickled to death, because I'd love to see them start considering other opinions more for the betterment of the sport as a whole. It would be great to see NASCAR take alternative approaches under advisement and make changes accordingly.
But even if NASCAR didn't penalize because they saw something better in those 31 cars than their rules dictate, they still should have penalized these teams in order to maintain NASCAR's position of authority. Then, change the rule if you want.
But don't confuse the entire garage area and fan base by doing nothing for something that was illegal.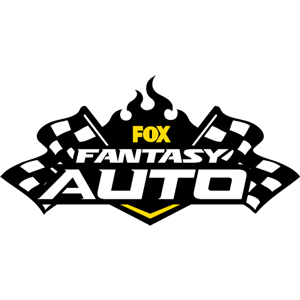 FOX Fantasy Auto
Form a Racing Team, Compete for Prizes
Play Now!