NASCAR ponders 2014 rules
Last Sunday's race at Texas Motor Speedway will not be remembered at NASCAR's finest three hours.
But it wouldn't be fair to base the success of the new car — or the sport in general — on one lackluster race.
Be patient, race fans. NASCAR is working diligently with teams to improve the Generation 6-2.0 model — and it couldn't have come at a better time.
NASCAR encouraged an open dialogue with technical directors and managers from the top Sprint Cup teams at the Research and Development Center in Concord, N.C. on Monday.
Gene Stefanyshyn, VP of innovation and racing; Robin Pemberton, VP of competition; and John Darby, the Sprint Cup Series director, participated in the exchange, which included discussions for next month's test at Charlotte Motor Speedway, the 2014 rules package and beyond.
The meeting — which was scheduled for two hours and inevitably turned into six — was described as "positive and encouraging" and "very productive" by several team executives who spoke under anonymity to FOX Sports.
While the speedway package for next year's Daytona 500 is set, the sanctioning body still is developing guidelines for the Cup test scheduled at Charlotte Motor Speedway on Dec. 9-10 that will further define next year's rule.
Principals were optimistic that the final updates will be delivered by Dec. 16.
Certainly, the Oct. 14 test at Charlotte proved beneficial, but with just a handful of teams, the exercise didn't offer a thorough conclusion to define the rules. Next month's open Cup test is expected to serve as a stronger barometer to ascertain what changes will be used as a baseline moving forward.
Teams were told that the suspension guidelines were still "up in the air," but could be available by next weekend. The aero package for the test is expected by Nov. 25. The inspection height rules were outlined, as well as what the inspection process will involve.
There was open discussion regarding spoiler heights, spring rules, bump stops and whether the current chassis was obsolete.
An earlier meeting with the sport's engine builders was held on Oct. 29. Results from the use of tapered spacers (to decrease horsepower) during the first Charlotte test were discussed, along with how to make engines last longer and be more cost-efficient.
Two philosophies that remained paramount throughout both discussion were cost-containment and planning. Both sides of the table are dedicated to putting the best possible product on the racetrack. However, any alterations need to make fiscal sense, and in the future teams would hope to have any major changes to the rules no later than the end of August or early September so there is time to fine-tune the packages for the following year.
"Every time you make a rule change, it costs the teams money," one manager said. "To make a (major) change at this late date would be a hardship to all of us."
Said another: "We all have our agendas. But the one agenda we can all agree on is we want to make the racing better."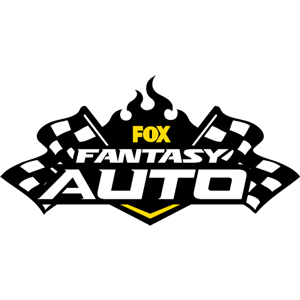 FOX Fantasy Auto Form a Racing Team, Compete for Prizes

Play Now!