NASCAR teams enjoy brief break
When you hear folks talk about NASCAR having an offseason, the reality is it's a misnomer.
Obviously, the big difference is we aren't at a different track each week. Everyone is now able to enjoy some weekends off. For racers, that means not having to spend Thursday, Friday and Saturday nights in a hotel.
It also means a lot of folks are taking some well-deserved vacations. We've already had Thanksgiving, but we all are still looking forward to spending Christmas and New Year's with our families and friends. Most of the big teams literally shut their doors a day or two before Christmas and do not reopen until after the first of the year.
But there's still plenty of activity going on. This is the time to get everything lined up for 2012. A couple of teams are already testing. Obviously, with the change at Penske with Kurt Busch leaving and also crew chief Mike Ford at Joe Gibbs Racing, there is still movement among personnel, and it will be interesting to see who ends up being paired with whom when Daytona testing rolls around.
I was driving past the wind tunnel in Mooresville, NC, this week and I saw two team haulers parked there, so you have to assume teams are working on their restrictor-plate cars. The other thing you have to keep in mind as we head to mid-December is testing at Daytona begins in mid-January. So when you factor that in, plus take out the time the shops are closed for the holidays, and you can see we really don't have as much down time as one might think.
Along with all this come the rumors that NASCAR might be taking steps to bust up these tandem-racing pairs we see on the restrictor-plate tracks. Teams are scrambling to be prepared and have scenarios in mind depending on what might happen. So there is a lot of work going on toward that during this period.
Obviously the ultimate goal next year is to do what Tony Stewart did this year — dethrone the champion. Since ending Jimmie Johnson's championship streak, Tony is now the No. 1 guy and has a bull's-eye on his back. Believe me, there are plenty of drivers out there who want to knock him off the top spot and become the new king of the hill.
The one thing, to me, that is very sad and scary are these folks who are out of a job right before the Christmas-New Year's holidays that don't have a clue what 2012 holds for them. Some organizations, like Red Bull, have shut down completely. At the same time, some organizations like Roush Fenway Racing have cut back the number of teams they are fielding by shutting down the No. 6 Sprint Cup car.
There really is a lot of movement and folks jockeying for position right now. There are some quality guys and gals out there, and if I am an owner or crew chief, I am always looking to improve my team and now might be a great time.
We are no different than any other professional sport. If there is a really good free agent out there, he or she will get lots of phone calls. It doesn't matter if it's a really fast rear tire changer or a really good fabricator for back in the shop, the goal is always the same — improving your team.
So come the first of the year, you'll need a scorecard to keep track of all the changes. Inside our sport it is really apparent when we go to that first NASCAR-sanctioned test. You might be expecting to see so-and-so with this car, but when you walk into the garage for the first time, there he is with another team.
It's nothing we don't go through each and every year after the racing stops and before the testing begins. The musical chairs are something everyone expects.
We work in a tough sport, and it's very volatile. If you don't believe me, go ask former NASCAR champion Kurt Busch, who is sitting on the sideline. It is a classic case of where things can change in the blink of an eye.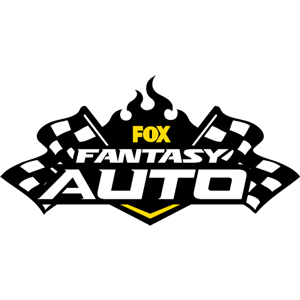 FOX Fantasy Auto Form a Racing Team, Compete for Prizes

Play Now!