Gordon, Burton scrap after Texas wreck
Tempers flared between Jeff Gordon and Jeff Burton on Lap 191 at Texas Motor Speedway on Sunday.
Burton plowed the No. 31 Chevrolet into the back of the No. 24 Chevrolet in Turn 2 and took "100 percent" of the responsibility for the accident.
As the drivers climbed from their mangled cars, a fight ensued between Gordon and Burton with the four-time champ throwing the first punch.
"Thankfully, I had a long walk to him down the backstretch because I did about the least amount I was going to. I wanted to do a whole lot more to him," Gordon said. "You know, I like Jeff, he's a guy that's usually very rational and I respect his opinion and he apologized, said it was his fault, said he didn't mean to do it, and whatever. It's over."
"I wrecked him under caution," Burton said. "I didn't mean to wreck him but I wrecked him under caution.
"Coming off of Turn 4, he (Jeff Gordon) drove underneath me. I should have let him go and I didn't. The caution came out and he pulled up next to me to tell me he was upset at me and he went on. Then I went to pull up next to him to acknowledge him, to say he was right and I turned left and he was turning left and we just hung up.
"When we hung, off we went. I honestly don't know what happened. It was my fault. 100% it was my fault. It was like once we got together, I couldn't get off of him. I didn't mean to hit him. I meant to pull up to him and tell him he was right because he was upset with me for what happened off of turn four. I should have let him go. You can't see off of there right but you can't see over there right now. You don't to be side-by-side. I don't blame him for being for mad. I'd have been mad too."
NASCAR officials broke up the brawl and sent the drivers via ambulance to the infield care center.
"I didn't want to be in the ambulance with him," Gordon said. "I'll tell you that."
Afterwards, Gordon had managed to calm down a bit.
"I've experienced a lot of things in this sports but I can't say I've experienced anything like that before and from somebody that I've had a lot of respect for," Gordon said. "We had our words and a little scuffle and got in the ambulance and now we're back there (in the garage) trying to get it fixed."
During the ambulance ride, Burton's team owner Richard Childress had this exchange with the No. 29 team:
Crew chief Gil Martin: Burton ought to jump his ass right now and they're getting in the same ambulance together.
RC: Yes, they did.
Gil: At least they'll have medical attention.
And during the replay:
RC: Pretty good little boxing match back there.
Kevin Harvick: You mean pushing and shoving?
RC: Oh no, they were swinging and hitting.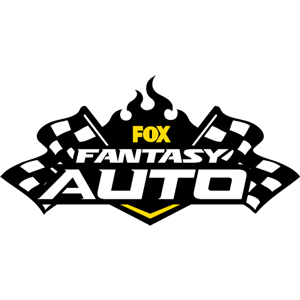 FOX Fantasy Auto
Form a Racing Team, Compete for Prizes
Play Now!