NASCAR teams seeking clean-air edge
NASCAR teams are always looking for an advantage.
And with parity of the race cars – even in the advent of the Generation 6 model — being at an all-time high among the top organizations, finding an edge over the competition is critical.
In Sunday's Kobalt Tools 400, NASCAR recorded 22 lead changes at the start/finish line – the most since 2007, the last race at Las Vegas Motor Speedway before the Car of Tomorrow was introduced. According to loop data stats – which measures cumulative data electronically using 10 loops around each track – the number of green-flag passes Sunday was 2,342 compared to 1,301 in 2012. Changes for the lead around the track occurred 31 times – more than double last year's number (15).
Still, on the track during long green runs, there were drivers in the pack craving clean air to make their cars function more effectively for passing. If the team hasn't qualified up front to begin the race, the driver can rely on three areas to improve position once he or she passes less competitive cars.
1. Entering and exiting pit road: Crew chiefs strategically select pit boxes around timing lines in order for their drivers to manipulate the speed limits on pit road. Drivers can use each segment as their individual drag strips to get maximum speed until they have to slow down before crossing into the next segment. But even the best racers have a tendency to miscalculate, as was the case with Kyle Busch on Lap 46. Busch was running sixth when NASCAR busted him for speeding. The No. 18 Toyota was forced to restart 19th, but he salvaged a fourth-place by taking advantage of the next two points.
2. Pit stops: Strategy comes into play when calculating time spent in the pits. On the final pit stop, eventual race winner Matt Kenseth and third-place Brad Keselowski's teams opted not to take tires. The time saved resulted in the two cars restarting first and second on Lap 231. In relation to the pit crews, these men deserve more attention these days than they receive in the race equation. The top pit crews each week not only enable their cars to exit pit road in the shortest amount of time, but offer their drivers a sense of security. The top-five teams with the shortest amount of time spent on pit road on Sunday finished among the top seven in the race. Kyle Busch, who derives great confidence from his men, was 16th on the pit-road time sheet after serving his speeding penalty.
3. Restarts: It's often said that restarts breed restarts due to the wild nature of competitors digging for position. Since NASCAR instituted "double-file shoot-out style" restarts at Pocono Raceway in the June race four years ago, the action appears to ramp up more each season. On Sunday, some of the best gamesmanship occurred on the restarts at LVMS. This is another area where Busch excels – as was evident on Lap 166, when he dove down on the white line from third around Kasey Kahne to take the lead from Jimmie Johnson, who had the outside lane.
According to Keselowski, the air was easier to "control" on the outside.
"You go back to those last restarts, and I felt like if we could have possibly got the outside and had control of the air, we would have been able to win the race," Keselowski said. "But obviously we didn't earn that from the perspective of coming off of pit road, and Matt did, and he did a great job of using that to his advantage, and it's essentially what got him out in the lead and won the race."
Kasey Kahne discovered that first-hand after he was mired in traffic for the restart on Lap 231 after Tony Stewart blocked him in his pit stall on Lap 226. Kahne, who had by far the fastest car Sunday, had led 114 laps prior to restarting sixth with 36 circuits remaining. Although he worked his way up to second, Kahne couldn't pass Kenseth for the win.
"I thought restarts last year meant a lot, and if you didn't get a good restart you'd lose those spots and it would take 40 laps before you could get back by that guy," Kahne said. "I thought similar today everybody was trying to push a little bit, slow up, get a bump on the straightaway. Matt about crashed doing that, he spun his tires or tried to wait for Carl (Edwards) a little bit (on Lap 231).
"But he had him completely sideways and in front of us. I think it's big, to try to get through (Turns) 1 and 2 as quick as you can and get position on another car is key. If you can do that and get one or two spots, you're making it a lot easier on yourself for the next 40, 50 laps of that race run."
Certainly the last two restarts on Sunday had fans on their feet watching the drivers jockeying for real estate. And given the importance of track position and the quest for clean air, it is understandable why restarts have become even more critical to the racing equation.
Keselowski says ultimately "what's important to understand is that the cars run off of air." As teams continue to develop the Gen-6 car it will become even more significant to competition.
"Even though you can't see it, the majority of what these cars are operating on is air, where that's air to cool the engine, air to go inside the engine and combine with fuel or air just so I can breathe or air for the car to operate from the perspective of generating grip," Keselowski said. "And you have to think of a race car in three dimensions where it makes how it affects the air is X, Y and Z, and you have drag, which we all talk about on the speedways and we have downforce and side force.
"As it pertains to restarts and you get two cars next to each other which creates this giant bubble which effectively takes the air off of one of the cars. That means that the two cars that are up front are really stealing each other's air back and forth and making it really hard to race, and that's not necessarily a bad thing, but that puts everyone in a precarious position and really puts you, where the restarts become so important.
"But … the actual restart itself is as important if not more important as ever as the sport continues to evolve into using aerodynamics to make the cars perform."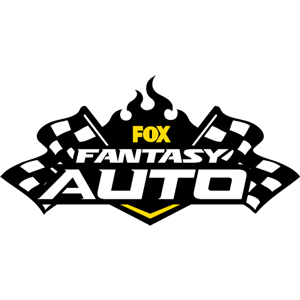 FOX Fantasy Auto Form a Racing Team, Compete for Prizes

Play Now!