Would NASCAR consider changes?
Is it time for NASCAR to make a change to its annual Sprint Cup schedule? The sport's most popular driver certainly thinks so.
On Friday at Dover International Speedway, Dale Earnhardt Jr. addressed whether NASCAR needed to alter its current schedule that includes 36 points and two non-points races.
"I would think that shortening up the schedule is probably the last thing I would expect to happen," Dale Earnhardt Jr. said Friday at Dover. "I can imagine a lot of crazy things happening before that would. There's just too much money involved. There's too much money moving around and changing hands for a half-dozen dates to be cut from the schedule. The impact on the economy in those areas per race that would be removed, the politics are too thick for anything like that to ever occur.
"I do know that there isn't enough demand at the current time, and the model that the NFL uses is a pretty productive model. They seem to have it about right. When you're a football fan you can't wait for the season to start and it seems like an eternity before it does, and when it's here it's gone just as fast and you can't wait for the next one. You are just enamored with it all the time. You're just trying to get all the information you can get.
"So, they have a good model and I think that shortening the season would be a good thing, and would definitely sort of change some things for the better. But, I just don't think that even a possibility, more of a daydream than anything else. It will never be a reality I don't believe."
Unlike the NFL, which runs four preseason games before a regular 17-week season (with a bye week for each team) followed by three weeks of wild cards, divisional rounds, conference championships and then a week off before the Super Bowl, NASCAR runs 38 weeks with two off weekends in between. During the NFL season, fans can find games on Thursday, Saturday, Sunday and Monday depending on the time of the season and on a variety of networks. Unless there's a weather delay, NASCAR's top tour races solely on Saturday or Sunday.
While it's unlikely that NASCAR will shorten the current schedule, generally, when the existing schedule is altered, it creates a buzz. Certainly, that's a possibility for 2013.
Matt Kenseth said he would not be opposed to alternating tracks on the schedule whether that would include the all-star race, points races or perhaps testing out new markets each season such as the Milwaukee Mile or Iowa Speedway. While these facilities don't have the seating capacity of some of the existing tracks, exposing potential fans to the sport couldn't hurt.
"I don't know enough about the business side of it, but I guess there's three (independent) track owners and obviously people at NASCAR have a big stake in ISC," Kenseth said. "But I don't know how all that works. It's not like NASCAR is a separate entity – and then there's all these separate racetrack owners and you could decide to do it. That would be hard.
"I think there are some interesting things there. I was thinking about the all-star race the other day and how cool it would be to race at tracks we don't go to. Maybe go to Iowa one year and go to Milwaukee one year and go to Nashville one year. That would be kind of cool. But it's hard to do that stuff because people make money from that stuff and don't want to lose their races. That's more of a NASCAR thing and a track thing than a driver thing. I really don't get how all that works."
Try, try again …
Nationwide Series points leader Ricky Stenhouse Jr. experienced issues last week at Charlotte Motor Speedway when his drive shaft broke off the No. 6 Ford Mustang 65 laps into the event.
Despite reports that Roush Fenway Racing manufactured the drive shaft, team owner Jack Roush says that's not the case, nor has the team entertained starting the process in-house.
"We don't do our own drive shafts," Roush said. "We've gone through three different drive-shaft suppliers and the supplier we got is the one with the best quality and the greatest consistency. We've found no fault with the drive shaft. All the sections were the right thickness, the material was the right material and it was the right heat treat.
"There was not an obvious flaw in the manufacturing. It was just a freak thing where a piece of debris off the racetrack hit the U-joint in the most vulnerable place."
Following repairs, Stenhouse fell just 21 circuits off the lead lap, finished 26th and maintains a 13-point advantage over Elliott Sadler in the Nationwide Series standings.
Numbers game
5: Dover victories between Stewart-Haas Racing teammates Ryan Newman (three) and Tony Stewart (two).
67: Laps run by Danica Patrick in Nationwide Series practice. Her fastest lap of 151.083 mph was 14th among drivers.
179: Races since Martin Truex Jr. posted his first and only Cup victory (Dover 2007). Truex also has two poles in 12 starts.
2,231: Laps led by Jeff Gordon at Dover International Speedway.
Say what?
When Carl Edwards was asked whether the current point system is responsible for a lack of cautions he replied: "No matter what point system they come up with, I can't think of one where everybody is going to go out there and go, 'Hell, let's just go out there and wreck.' That just won't happen. We can talk about it all we want but we are all going to race to race, not to wreck."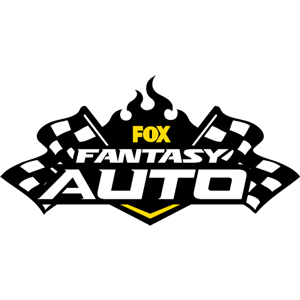 FOX Fantasy Auto Form a Racing Team, Compete for Prizes

Play Now!