NASCAR: Do Tracks Deserve Multiple Races? – Part Two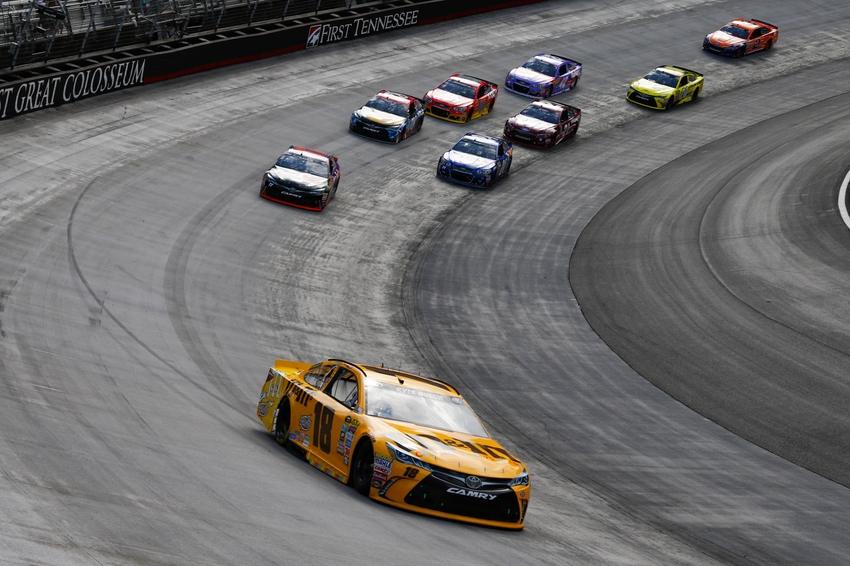 The NASCAR Sprint Cup Series schedule is made up of 23 tracks. 13 of these tracks hold multiple events each year. Do they all deserve more than one  NASCAR Sprint Cup Series race each year?
NASCAR is different from other forms of motor sports in they hold multiple races per year at the same facilities. Currently there are 13 racetracks on the Sprint Cup tour that host multiple races.
That being said not every track deserves more than one race. In this, part two, we review the final seven NASCAR tracks currently hosting multiple races. Catch up on the first six here and stay tuned for part three where we'll provide replacements for the tracks found undeserving of multiple races.
Bristol – Yes
There was a time not too many years ago when one race at Bristol was more than enough. The racing changed dramatically after it's reconfiguration in 2007.
Since then the fans haven't been buying what Bruton Smith and the folks at Bristol are selling. However, it's hard to discount the efforts that's been put into resurrecting Bristol's former status. The track has since been reworked many times since 2007 in an effort to produce racing better.
A day race in the spring and a night race each August has become tradition. The track gets better each time the Cup series visits and continues to showcase "racin' the way it ought'a be!"
Texas – No
Texas Motor Speedway hosted its first race in 1997. The track was awarded two races in 2005 and has hosted its traditional spring race and a fall chase race ever since.
It's time to take one of those races back off the schedule. Two 500 mile races are just too much at Texas. The cars tend to get spread out and leave fans waiting for the next caution flag. A less popular option would be shortening the races to 400 miles. However, everything is "bigger in Texas" and a 400 mile race just doesn't seem right.
Keep the 500 mile fall chase race and give up the spring date. It's what's best for Texas Motor Speedway.
Talladega – Yes
Restrictor plate racing remains some of the most captivating racing in NASCAR. It's racing that even the most casual fans can enjoy. Talladega takes restrictor plate racing to the next level.
Four wide racing lap after lap is a must see twice a year at Talladega. Not to mention the Alabama fans. They create an atmosphere unlike any other.
The current race schedule at Talladega is just right. The spring race ties the gap between the Daytona races and the chase race in October is intense throughout. With the championship going through Talladega anything can happen. As they say "This is more than a race. This is Talladega."
Richmond – No
Most NASCAR fans would agree that NASCAR's top series needs more short tracks on the schedule. Short track racing is NASCAR grassroots at it's best. However, one short track that has been falling behind is Richmond.
A track that historically produced some of the best racing has now become just another track. In the 2000s the track consistently produced hard racing which in turn caused ten plus cautions per race. Since then that number has dropped into the five to seven range.
While a ton of caution flags don't necessarily make a good race they do create the opportunity for bumping and grinding that everyone likes to see on short tracks. It's time to shake up the schedule and move the final race of the regular season. Since Richmond was named the cutoff for the chase there have only been a few memorable races. It's time for a change.
Dover – Yes
Dover is just one of two racetracks on the NASCAR schedule with a fully concrete surface. The other is Bristol. While speeds are much faster than Bristol, Dover still races like a short track. You can count on quite a few cautions and a number of wrecked race cars before the day is over.
We can't forget Miles the Monster. He is one of the most notable mascots on the circuit. Win a race at Dover and take a trophy of Miles home with you.
The spring race in May and the chase race in October are both in great positions on the schedule. There isn't a bigger challenge for the chase drivers than trying to conquer the Monster Mile.
New Hampshire – No
While New Hampshire Motor Speedway has produced a number of solid races none really stand out as "must see." With the possible exception of the Jeff Gordon/Robby Gordon incident back in 2001.
The races at New Hampshire are often decided on fuel mileage. This isn't necessary a bad thing but we often see those types of races at Michigan, Pocono, and Indianapolis as well. The track historically doesn't produce a lot of action in the first half of the race which can make the race seem to drag on.
That being said, New Hampshire one of the few flat racetracks on the schedule and deserves to host the second race of the chase. The race in July doesn't seem to get as much attention and could do better elsewhere.
Pocono – Yes
To say the racing has been great at Pocono is an understatement. Since the race was shortened to 400 miles back in 2012 the racing has been much better and the crowds show it.
The track itself is made up of three unique corners making it the making it one of the more challenging racetracks on the schedule. The front straightaway is long and wide creating all kinds of mayhem on restarts right in front of the main grandstand.
The only small gripe I have with two races at Pocono is they are scheduled less than a month apart. However, this formula has been working for years and I don't see a reason to change it.
This article originally appeared on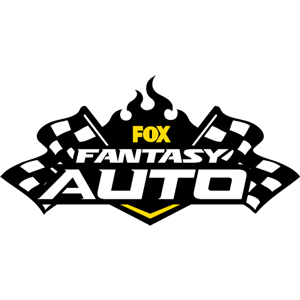 FOX Fantasy Auto
Form a Racing Team, Compete for Prizes
Play Now!