Bowyer needs to figure out his future
Clint Bowyer, Clint Bowyer, what will you do?
Now that bossman Richard Childress has put the ball in your court, it's time to get realistic and think about your future.
There's no modern-day driver who more embodies the "I may have lost a race, but I've never lost a party" spirit. When it comes to drivers who can guarantee good conversation, a good time and a memorable honky-tonk boogie to boot — you're that guy.
But, c'mon, sources say you were initially looking for $7 million a year and helicopter rides from the racetrack? What were you thinking?
With four wins in 204 career Sprint Cup starts, you can't expect to live the Cristal lifestyle on a Budweiser budget.
After all, this is 2011. Drivers — with the exception of fellow Midwesterner Carl Edwards, who recently signed a new deal — have accepted adjustments to their contracts with grace. Jeff Gordon, Greg Biffle and your teammates, Kevin Harvick and Jeff Burton, have admitted to taking pay cuts for the good of their teams.
And, not to rub it in, but all those veterans have far better resumes than you do.
After Edwards solidified his standing with Roush Fenway Racing, we anticipated that you would be the next domino to fall. Heck, you even sacrificed the annual trip to the Sturgis Motorcycle Rally in South Dakota to get your house in order, but to no avail.
Although you're 11th in the point standings, you haven't won a race this season. At this rate, NASCAR'S current poster boy for meltdowns Denny Hamlin, will leapfrog over you into a Chase for the Championship Wild Card spot.
Even at 31, you understand the effect that missing the Chase could have on your market value.
"It's been a distraction for everybody," Bowyer said. "That's the tough thing — trying to go through this. It's not backburner right now, but it is for the next few races. We've got some important business to take care of, and that's item No. 1.
"I'm working on two things — my future, but first and foremost, I'm working on these next (three) races."
Certainly, your short-track skills will come in handy at Bristol and Richmond. And Atlanta, well, your fifth top-10 was earned in this race last year, but you have yet to score a single top-five in 10 starts.
So what are your options?
1. Richard Petty Motorsports: Andy Murstein, co-owner of RPM, is enamored with your charisma and talent. Since January, you've been on his driver wish list.
"When a driver like Clint becomes available we are always interested," Murstein said by email. "He's very talented and would be a great addition to any team. If we want to take RPM to the next level, and as evidenced by (the team's results) at the Glen we certainly do, you have to at least explore opportunities like this. It's not every day a top-12 driver is available."
And Murstein is definitely a guy who appreciates the convenience of helicopters.
Plus, RPM's chief operating officer, Robby Loomis (with whom I believe you have a lawyer/agent in common), also considers you a real wheelman with plenty of Petty blue sky in your future.
The question now is whether RPM can afford you. Yes, 5 Hour Energy could be a solid primary for a partial season. But once your cut comes off the top, that doesn't' leave a lot for the race team.
2. Roush Fenway Racing: While there is currently no room on the Cat in the Hat's roster, that doesn't mean you couldn't be an upgrade in the No. 6 UPS Ford.
This would not be the first time your name has come up for that ride, and in your favor is Ford Racing boss Jamie Allison. The phrase "man crush" has been used to describe his feelings for you. And at this juncture with Childress, the bromance is over.
While I'm not sure how your meeting with Ford officials went Thursday, your down-home, engaging personality likely bowled them over. From a marketing standpoint, picture The Clint hawking F-150s and Mustangs to the 18-to-35 set next to The Carl promoting Fusions and Tauruses for the Blue Oval. I bet Dearborn already has.
At 31, The Clint/Carl combination provides RFR a perfect bridge between 40-something Greg Biffle and Generation Next — Trevor Bayne and Ricky Stenhouse.
This is one of two organizations where you'd be making a lateral move. Joe Gibbs Racing is the other.
3. Joe Gibbs Racing: R.C. gave Coach his blessing at Watkins Glen to recruit your services. But can JGR put together a sponsorship package quickly enough to make the deal work?
While you make friends wherever you go, your relationship with Denny Hamlin could make this a precarious move. Wow, what a history! Remember when he kept pounding your bumper at Michigan?
Hamlin's a little fragile right now. Even Coach is showing up on a weekly basis to hold his hand until the Chase. Your arrival at JGR could be what pushes Hamlin over the edge.
And then there was that little issue at New Hampshire last September after you won the first race in the Chase but failed postrace inspection. Was it Hamlin's crew that ratted you out? They say the garage is NASCAR's best defense at policing the competition. But at JGR, you might want to watch your back.
4. Richard Childress Racing: There's no place like home. Funny how a Kansan like you isn't familiar with that phrase. As Glinda told Dorothy in the Wizard of Oz, it's a lesson she had to learn for herself.
Here's a premier NASCAR operation that provides one of just 17 rides capable of contending for a championship. Three of the past five seasons with RCR you have qualified for the Chase.
But this deal has dragged on for so long, it might be too late to put adequate sponsorship together. Childress would likely trim to three competitive teams again before stretching the budget to four cars. And with Austin and Ty Dillon — they are the future of RCR — waiting in the wings, the youth market is covered.
Racing can be a humbling business. If all else fails, just click your driving shoes together and see what happens.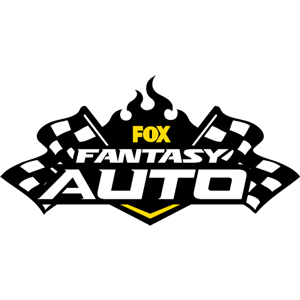 FOX Fantasy Auto
Form a Racing Team, Compete for Prizes
Play Now!