NASCAR announces changes to qualifying format for Indy, Michigan
A NASCAR spokesman confirmed to FOXSports.com on Wednesday that the Sprint Cup Series will use its current superspeedway qualifying format for the upcoming races at Indianapolis Motor Speedway and Michigan International Speedway.
Indy and Michigan will use the same package, which will include a nine-inch rear spoiler with a one-inch wicker bill, a two-inch front splitter and a 43-inch radiator pan. The package will increase aerodynamic drag and slow the cars down by about 10 miles per hour.
Using the current superspeedway qualifying format — which debuted in May at Talladega — at Indy and Michigan will eliminate drafting and the possibility of a multi-car wreck resulting from it.
The new format is as follows:
NASCAR announced the qualifying change for Talladega and the remainder of this year's restrictor-plate races after drivers criticized the group qualifying format used in this year's Daytona 500 qualifying where a multi-car crash forced multiple drivers to backup cars.
Here's a breakdown of how the qualifying format for Indianapolis and Michigan works:
— Two rounds of qualifying, with the top-12 posted lap speeds advancing to the second round
— Race vehicles taking one, timed lap in each round of qualifying
— Each race vehicle will be released in a predetermined timed interval as determined by NASCAR, with the sanctioning body reserving the right to have more than one vehicle engaging in qualifying runs at the same time
— Qualifying order for the first round will be determined by a random draw; final round qualifying order is determined by slowest to fastest speeds from the first round
— A 10-minute break will occur between the first qualifying round and the final round
— Upon completion of the first qualifying round, the field will be set with positions 13 and beyond determined from first round qualifying speed
— The 12 fastest vehicles from the first round will have their speeds reset for the final round with starting positions 1-12 determined by the fastest laps in the final round
— NASCAR will impound race vehicles following each qualifying lap; vehicles advancing to the final round will be allowed to adjust tape and utilize a cool-down unit during the 10-minute break only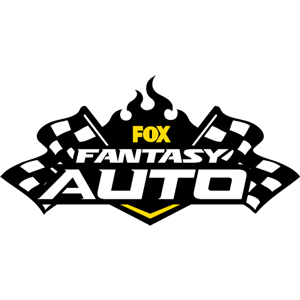 FOX Fantasy Auto
Form a Racing Team, Compete for Prizes
Play Now!