Kenseth makes all the right moves
When I talk about Matt Kenseth making all the right moves, that is not only what he did on Sunday at Las Vegas Motor Speedway getting his first win of the season, but actually more so the moves he made in the offseason. The decision that Matt made to leave Roush Fenway Racing at the end of 2012 was a very bold move on Matt's part.
Matt turned 41 years old Sunday. That win also puts him in rather unique company. He becomes only the third NASCAR Sprint Cup driver in our sport's history to win on his birthday. Cale Yarborough did it twice, actually, in 1977 and 1983. Then Kyle Busch did it in 2009. So congratulations to Matt on his birthday and the win.
When you are at that age and at that point of your racing career, deciding to make a change can be a little dicey and can be a gamble. Remember that Matt had been with Roush Fenway Racing and Ford for his entire career. He obviously has known everyone in the organization and there is a comfort level there. I still remember Jack Roush coming to me in 2000 and asking me, since I was retiring at the end of the season, to let Matt have my No. 17 number.
For Matt to make that kind of bold decision and move at this point in his career I, for one, was surprised. Actually I think a lot of people were surprised as well.
Matt's never said this to me, but I just wonder if Matt decided it was time to move on because he wasn't appreciated enough. He's done a lot at Roush Fenway, including winning the Daytona 500 twice plus the NASCAR Sprint Cup championship, but I just wonder if he felt the spotlight was always being put on others over there. I don't know that for sure, but that's just kind of what I am reading between the lines.
I don't think he could have picked a better organization to team up with. Coach Joe Gibbs and his son J.D. Gibbs are two of the greatest people I know and they run a first-class organization. Matt had an opportunity to go over there and immediately become a team leader. I think Denny Hamlin and Kyle Busch need a mentor like that.
Neither has been able to win a championship yet, but I think Matt can be a great example and resource for what it takes to put it all together.
Like everything else, while things look good on paper, you just never know if it will really work out. So it was still a gamble. Listening to Matt on the radio near the end of the race on Sunday I noticed two things. The first thing was Matt's intensity. While Matt had a good car, he knew Kasey Kahne's No. 5 car was better. Kasey had better tires there at the end because Matt's crew chief Jason Ratcliff made a gutsy move to leave Matt on old tires to gain track position.
You also heard that intensity ring loud and true when Matt was yelling at his spotter to get those lapped cars out of his way so that he could try and hold off Kasey in those final laps. That's how important winning that race was to Matt. It's only the third race of the year. It was Matt's first win for his new team. It was Matt's first win driving a Toyota after a career of only driving Fords. Oh yeah and, again, it was Matt's birthday.
Throughout his career Matt has been kidded about not having much of a personality. Heck, Sprint even did a commercial a few years ago where Matt was a robot. Trust me, in Victory Lane on Sunday in Las Vegas all that was erased. The relief, excitement and jubilation we all saw from Matt really reminded me of a driver when they get their very first win.
I really think Sunday's win could be the icebreaker for Matt and his new team. I think the sky is the limit for them in 2013 now. We always know to look for Matt to be around at the end of the day and get you a great finish. Now that Toyota Racing Development seemingly has its engine issues behind it, we might very well see Matt rack up a lot of wins this season.
So now we head to my favorite track – Bristol Motor Speedway. My old buddy Charlie Daniels is having a prerace concert on Sunday morning on the backstretch. In fact, be watching for a big announcement Charlie and I will be making at 10 a.m. on Sunday from the Media Center. It's pretty exciting and we can't wait to share it with everyone.
I can't wait to see how this new Generation 6 car takes to Bristol. I think we will see it at its absolute best on Sunday. The car is lighter and that helps you on a short track. The car has a lot of grip built into it and a lot of horsepower, both of which obviously helps you on a short track. These new cars will be really fun to watch at Bristol.
I think we all better get ready for some bumpin' and grindin' because this new car will get down in those corners. Five hundred laps at Bristol is a grueling contest. There is a lot of pride when you can say you won at Bristol. These drivers all know that and put a lot of effort into when this race comes up on the calendar.
Before I go, I want to touch on the Denny Hamlin penalty situation. A lot of fans sided with Denny and you know what, if you are a Denny fan, you should. Our FOX crew met with NASCAR early Sunday morning at Las Vegas to get some clarification of what all came down. There was a lot of debate about this issue and whether or not to fine Denny.
The bottom line comes down to you don't want to hurt the sport. Nobody wants that to happen. We love the sport and it provides jobs for thousands of people across the country. The goal in any sport, not just ours, is to make it grow. Things right now are on a roll. The new car has revitalized things. The drivers and teams are excited about the car. So there is a lot of momentum and a lot of positive things happening in our sport.
The problem arises when you have a driver with the stature of Denny Hamlin say to the press that his new car is no better than the old car. That's pretty hard to swallow when Denny started in the rear of the field at Phoenix and passed 40 cars to finish third after a battle that might have won him the race. Naturally on the heels of that, you have Denny's new teammate Matt Kenseth go out and win the race the following weekend.
Denny's statements upset a lot of people across the board, not just NASCAR. Remember, this new car is the product of all three manufacturers working hand in hand with each other and NASCAR to turn a safe car into a race car. This new car has been in the works for two years. The best of the best have worked on this car to give it to these teams and drivers.
I said it three weeks ago and I will keep saying it. The teams need more time with this car. Three races in the books at three different tracks simply isn't enough time. There is still a lot these teams need to learn and adjust to on this new car. It will only come in time.
I've been looking at race cars my whole life. This is a great race car. When I look at this thing, it is easily the raciest thing I have seen in years. This thing will get the job done given time.
We had the old car for six years. We've had this new car for three races. Just think of where we will be in three more races or three more months. Again, the sky is the limit when it comes to this new car and all of us will be the winners because of it.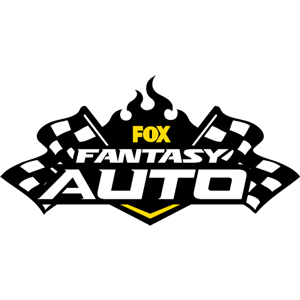 FOX Fantasy Auto Form a Racing Team, Compete for Prizes

Play Now!