Matt Kenseth to ride for JGR
Matt Kenseth is bringing his shtick — and a whole arsenal of tricks — to Joe Gibbs Racing in 2013.
"Surprise," the 2003 NASCAR Cup champion said to start the news conference formally naming him as the future driver of the No. 20 Home Depot/Dollar General Toyota on Tuesday.
But it really was no surprise at all. Not after the shock wore off from the initial announcement 10 weeks ago that Kenseth would be leaving Roush Fenway Racing after 13 seasons. News of Kenseth's imminent arrival at JGR quickly circulated in the garage. Still, Kenseth acknowledges he had mixed emotions making his decision to replace Joey Logano.
"In a way it was really difficult," Kenseth said. "And in other ways it wasn't difficult at all. The hardest part is the people and I think it's going to be more emotional after the last lap at Homestead. Without getting into details, when it came down to making the decision I really had no doubt it was the right thing. Everything pointed me in this direction. When it came down to it, I wasn't even conflicted."
Here it was the end of May. Kenseth had won the Daytona 500 in February. He had led the Sprint Cup point standings. Yet no one from Roush Fenway Racing reached out to Kenseth and made him an offer prior to when his negotiations began with Joe Gibbs Racing.
Kenseth said the uncertainty of his future with Roush made him uneasy. There was a lack of communication. There was a different structure in the organization. And that was a position the 40-year-old veteran, who had spent his entire Cup career with just one team, had never experienced before.
"I'm a born worrier," Kenseth said. "I wasn't worried about not having a job but I've never gotten to the last year of my contract. I really felt like winning the Daytona 500, I felt really good about everything we had going on over there, I felt like that was going to be the time we were going to get the thing re-signed, get the sponsor re-signed, we had a lot of momentum going and all that. For whatever reason, that just really didn't happen.
"From then until the first time I talked to Joe and J.D. (Gibbs, president of JGR), it was weighing on me. I felt like my future was somewhat cloudy over there and it was weighing on my mind a little bit. I was trying to figure out exactly what was going on. So, there were a lot of signs that pointed this way when this opportunity came about and I just thought it was the right thing to do."
Still, out of respect to his long-time boss Jack Roush, Kenseth waited until now to make his plans official. And it's that mutual respect that will keep Kenseth in the loop at RFR — and in a better position competitively for the final 11 races of the year.
But if it comes down to the final race of the season, will Kenseth be a team player for Roush or his future employer?
"There's a very, very, very clear solid line for me," Kenseth said. "I'm 100 percent committed to Roush Fenway Racing until the first of the year when I start working here (at Gibbs) and then I'm 100-percent committed to here. There's absolutely zero crossover of anything and that's the one thing I've made perfectly clear.
"I've probably worked harder than I ever have to help the organization and try to give as much as I can give and try to make the cars better for all of us. Through this whole process, I've tried to be as sensitive and respectful to everybody's feelings and be as honorable and do everything the right way as much as possible."
Clearly, the future is set at JGR. The company has three solidly sponsored Sprint Cup teams and a strong developmental program with the Nationwide Series. On the Cup side, JGR has won six of the first 25 races. Current JGR Cup stars, Denny Hamlin and Kyle Busch, have an average age of 29 and will drive Kenseth to continue competing at his current celebrated level.
"One thing that really interested me, is you have teammates that run good and win races and everything is ready for you to go right now," Kenseth said. "It's not like 'OK, we're going to build this thing around you and it's going to be a couple of years.' It's like, 'you're ready to win races now. You're ready to win the first race of the year.' I've been fortunate at Roush. I've always had good teammates and the better teammates you have the better they run, it elevates your performance and I think it makes you better, makes you more competitive, it makes you work harder.
"Whether people admit it or not, there's always pride. You always want to win but if you can't win you want to beat your teammates. You always want to finish the highest in the class. The better your teammates run, the harder it makes you work and the better you perform at the end of the day."
Kenseth can also assuage some of the responsibility from his younger teammates. With Kenseth's experience, leadership skills and talent, J.D. Gibbs believes the veteran will enhance the caliber of JGR overall.
"We learned a long time ago — unless you have the right guys behind the wheel, you're kind of wasting your time," Gibbs said. "We think Matt really fits that for us and for our future. He does have a real quick wit and it's going to be fun watching him and (crew chief) Jason Ratcliff really jell and spend time together and work on things. We really are excited about that."
So is Kenseth. In his dozen full seasons with Roush, Kenseth has only worked with a few crew chiefs during. But the ability to collaborate with Ratcliff was a draw for him at JGR. And Kenseth believes establishing a strong base with his team will benefit the Cup program as a whole.
"I have a great feeling about working with Jason," Kenseth said. "It's one of the things that intrigued me about the program a lot to start with — was working with him. When the season is over — certainly as soon as possible — I get hooked up with him and we spend as much time together and we talk about cars and adjustments, what I like and what I don't like. You try to learn each other first.
"The first goal is to get your perspective car to run and get used to your team and your guys and make that yours and spend time with the team. I think that's really important over the winter before you get to the race track."
While Kenseth has enjoyed a multitude of sponsor combinations over the years, he will also have to acclimate to a new number: 20.
"I still have a hard time envisioning myself in the 20 car," Kenseth said. "When I still see that car on the track — especially with the Home Depot colors — I still think of Tony (Stewart). Tony has made that car famous for winning races and championships in it. I still think of it as his ride."
From now, however, until Kenseth retires from Sprint Cup racing, he expects his final ride to be the No. 20 Toyota.
"This is the first change I've had in my career, and I hope it's the last one," Kenseth said. "I'm not a guy that likes change."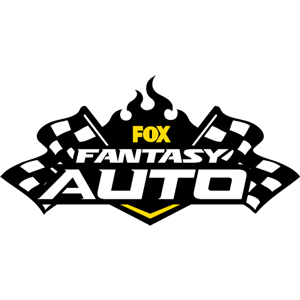 FOX Fantasy Auto Form a Racing Team, Compete for Prizes

Play Now!