Teams back on track at Daytona
NASCAR Sprint Cup teams are on track at Daytona International Speedway, the first of a three-day test session to kick off the 2011 season.
The full-field test will not only allow the group to study the impact of the newly repaved surface, but also a chance to tweak on the cars and see any enhancements that can be made before the season-opening Daytona 500 on Feb. 20.
So what are teams focusing on?
Roush Fenway Racing engineers Mike Bugarewicz and Nick Sandler, who work on the No. 17 team of driver Matt Kenseth, offered some insight as they prepared to make the trek to Daytona.
"Essentially, it's an all-new track for us," Sandler said. "The first step for us will be to look setup-wise and see what we may need to have different with the new surface. The old Daytona surface was really challenging handling-wise for drivers, and, before, our focus was helping with mechanical grip as well and making sure that our cars had low drag (resistance).
"Now, with the track being as smooth as it is with the new pavement, we're hearing that it's a lot more like Talladega Superspeedway, which really makes our focus more about getting minimal drag and less about problems with mechanical grip."
So where will teams be looking to make adjustments to gain speed at the restrictor-plate track?
"The rear of the car is essentially locked in at a speedway due to specifications from NASCAR," Bugarewicz said. "Anything that we would make adjustments to would usually be forward from the rear axle of the car. It's usually things with the front suspension that we'd focus on and make adjustments to in order to help our car."
Still, the pair says much of the work has already been done during the offseason. Now, they'll just be fine-tuning and checking to make sure that they went in the right direction with any changes made.
"The cars are in and out of the wind tunnel, they're getting measured repeatedly, we take it to the k-rig to measure suspension travel and by the time it's loaded on the truck, we should already have minimum-drag set," Sandler said.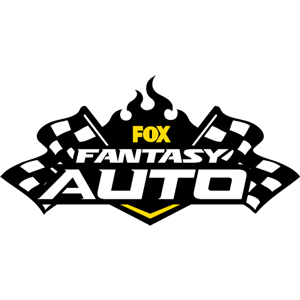 FOX Fantasy Auto Form a Racing Team, Compete for Prizes

Play Now!