New NASCAR rule helps young talent
NASCAR's decision to force drivers to declare which series title they'll campaign for could be a salvo for the Nationwide Series.
Over the past five seasons, Sprint Cup drivers have dominated the Nationwide landscape by winning all the championships and the majority races.
But a new rule that has reportedly been put in place for the start of the 2011 season could change that.
Certainly, having Cup drivers in the Nationwide fields is advantageous to the development of younger drivers. However, NASCAR's luminaries have overshadowed the potential superstars of tomorrow, and this new rule could help reverse that trend.
It's been a decade since a driver from NASCAR's Triple-A division supported by an organization competing exclusively on that tour won a title, when Jeff Green won the 2000 championship driving for Greg Pollex. Cup racers such as Mark Martin, Matt Kenseth, Jeff Burton and Jeff Gordon posted victories that season. Yet sprinkled amongst the marquee Cup names were Nationwide regulars such as Randy LaJoie, Tim Fedewa and Jason Keller.
Fast forward to 2010 — Justin Allgaier was the sole full-time Nationwide driver to win a race. Although Allgaier had the backing of powerhouse Penske Racing, which actually won the Nationwide drivers championship with Cup racer Brad Keselowski, he found himself sans seat at the end of the season. An 11th-hour reprieve from Turner Motorsports enabled the 24-year-old up-and-comer to continue his NASCAR aspirations.
Allgaier is one of the lucky ones. There are dozens of qualified racers who will never have the opportunity to showcase their talent due to a lack of sponsorship from companies insisting on big-name drivers.
Martin Truex Jr., the last driver to win the Nationwide Series title while competing predominantly on that tour, supports NASCAR's decision to change the championship qualification rules.
"The last handful of years, it's been all Cup guys dominating, winning all the races and championships," Truex said. "This will give the Nationwide guys the opportunity to make a name for themselves and win championships. Obviously, that's the goal when you enter ever season — to win the championship.
"I think it's a great thing for the series. This series needs to have its own identity with drivers as far as drivers coming through. The series needs to have drivers who are the face of that series, so I think it's important."
Although his initial career path — two years in Nationwide followed by a shot in Sprint Cup — was mapped out for him when he signed up with Dale Earnhardt Inc. in 2003, Truex understands the significance that winning two championships had on his resume.
"Back when I was starting — and even before I came along — guys were getting opportunities (based) on talent, guys were getting sponsorship (based) on talent and sponsors wanting a new young guy to become the face of that brand and having confidence in their ability. Hell, if it weren't for sponsors willing to take chances, there would be no Jeff Gordon, there would be no Tony Stewart. Guys like that would have never gotten the opportunity.
"Let's face it, when those guys came through the sport they had to prove themselves just like everybody else. I think we've seen of lack of new blood and new talent coming through the Nationwide Series to the Cup series because of that, because of a lack of sponsorship, a lack of people willing to take a chance. Everybody wants the proven guy. Everybody wants the guy will run up front every week. They don't want to wait (to develop a driver). And there's a lot of kids out there that have the talent to do this."
While Truex still races occasionally on the Nationwide tour "for fun," he's witnessed the obstacles aspiring racers, such as his 18-year-old brother Ryan, have faced while struggling to reach the next NASCAR rung. Through Michael Waltrip Racing's alliance with Gary Bechtel last season, Diamond Waltrip Racing was established to give young drivers that very chance. Trevor Bayne began the season with the organization and Ryan Truex was contracted to run a limited schedule of seven races to protect his rookie status for this coming season.
Currently, the newly named Pastrana Waltrip Racing has 10 races locked down for Ryan, but it's the company's hope to secure sponsorship for at least 17 events so the younger Truex can campaign for top rookie honors.
The elder Truex is cautiously optimistic that NASCAR's new format will provide his brother with the same breaks afforded to him.
"It's frustrating to see, especially when you're a part of it like with my brother," Truex said. "My brother is ready to go racing right now. He's ready to run for a championship. He's proven himself in divisions that he's needed to prove himself (in) to get the next chance — and the chance is sitting there waiting for him. He's proved he can run the Nationwide stuff and we can't get money to run him in a full season. It's frustrating. Hopefully, this rule change will help. We'll just have to wait and see."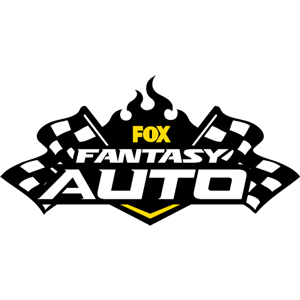 FOX Fantasy Auto
Form a Racing Team, Compete for Prizes
Play Now!