Final Chase spot still in question
It was certainly interesting to see that in the first two-thirds or three-fourths of Sunday's race at Atlanta Motor Speedway there were few cautions. That, once again, supports how awesome the NASCAR Sprint Cup drivers are right now. These guys can run the speed that they were running at a mile-and-a-half track that offers little or no grip, slipping and sliding around, and do it without running into one another.
Obviously, when the AdvoCare 500 got to the final segment of the race, the intensity level picked up and then we certainly had more cautions.
What an interesting ending the race produced, though.
Just look at Jeff Gordon. He was so strong early. Then, he and his team struggled with the handling of his race car. They kept working on it and working on it and fought back. To see him up there running second in the closing laps makes you realize that this guy still has a lot of fire in his belly.
Just look at Denny Hamlin. Even though we knew after practice that Hamlin had a strong race car, we saw that the difference in him probably finishing third and winning that race was his pit crew winning the battle off pit road after a late caution. That was certainly the difference in him winning and losing that race.
Hamlin won, but your heart goes out to Martin Truex Jr. To have that dominant of a car, again — like he had at Kansas and also watched Hamlin win — you feel so bad for him to know how close he came to getting his first win in 192 races. I know Truex is very bitter about not winning the race, but the good news is he made the Chase for the Sprint Cup for the first time since 2007. He locked himself in.
I know he headed home just foaming at the mouth about the win slipping away, but I think when it dawns on him that he and teammate Clint Bowyer are the first drivers in the history of Michael Waltrip Racing to be a part of the Chase — and that he is having his best year since 2007, when he made the Chase driving for Dale Earnhardt Inc. and won a race at Dover — I think, deep down, he's probably going to put on a much bigger smile than what he had Sunday night.
Now we look to the last chance to make the Chase, which is a Hail Mary for a few drivers. You still can't say that Ryan Newman and Marcos Ambrose and Joey Logano are done in terms of making the Chase, with only the race Saturday night at Richmond International Raceway remaining, because if they can somehow go to Victory Lane, then there's a good chance that they're going to get the remaining wild-card spot. The top 10 Chase spots are locked in by points position, but the other two are based on wins.
This weekend, though, realistically, what I see is a battle between two drivers. Even though we can't say Kasey Kahne is officially locked in, we know he is pretty darn close to it as he is the only driver outside the top 10 with multiple wins, and he sits 11th in the standings.
It would take so many things happening for him not to make the Chase, but mathematically he's not locked in. The top 10 are locked, with the top nine locked into points positions and Tony Stewart having three wins, which will guarantee him at least a wild-card berth.
Realistically, we have a battle for one spot, and it's between Kyle Busch and Gordon. Obviously, if either one of those guys can win — which certainly you would tend to tip the meter a little bit toward Busch considering he won the spring Richmond race and he has four wins there — he is in the Chase.
Those guys are separated by only 12 points. So if they're not in position to win at Richmond, obviously all Busch needs to do is keep Gordon in his rear-view mirror.
Gordon, though, he's close to throwing a Hail Mary. If he finishes second, like he did at Atlanta, and he doesn't beat Busch by 12 spots (if Busch doesn't lead a lap), then Busch gets the second wild card. If Busch does lead laps, the number of spots Gordon needs to put between them increases.
So we still have the same players.
We still have five drivers who have not clinched a Chase spot who have one win. If any of them can win Richmond, they can get the wild-card berth.
But, realistically, I see it as just a battle between Busch and Gordon for the final slot in the Chase.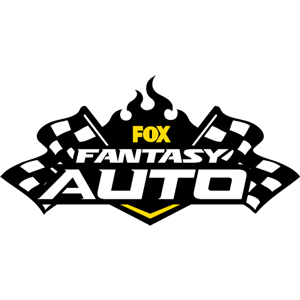 FOX Fantasy Auto Form a Racing Team, Compete for Prizes

Play Now!