A few likely drivers to replace Busch
Kurt Busch and Penske Racing reportedly have decided to part ways, so who's on the short list for the No. 22 Dodge?
1. David Ragan: Ragan recently asked for his release from Roush Fenway Racing to pursue other opportunities. After finishing 23rd in the Sprint Cup standings driving the No. 6 Ford at Roush Fenway Racing, the options were limited for 25-year-old Ragan because of a lack of sponsorship.
Ragan, who got his first career Cup victory at Daytona in July in his 163rd start, appeared to be heading to Phoenix Racing before the Penske/Busch fallout. Certainly, a ride at Penske Racing could salvage the young driver's career.
Of the three Cup drivers without a full-time ride for next season, Ragan would acclimate to the Penske Racing climate most smoothly. However, if Shell is intent on being a perennial Chase contender, Ragan is a short-term solution.
When reached via text message by FOXSports.com, he said "I don't have any comment at the moment."
After the Penske-Busch split was announced, Ragan responded to FOXSports.com via Twitter, saying: "I will be working on the Penske deal. I hope it comes through."
2. David Reutimann: As of Sunday night, Reutimann had not spoken with Penske representatives regarding the 22 ride. After five seasons with Michael Waltrip Racing, Reutimann, 41, was released at season's end. He was replaced by Mark Martin — who will run a limited schedule with Waltrip next season.
Reutimann has two career wins — both on intermediate tracks — but finished 28th in points this season (his worst finish in his four full seasons) and led only eight laps. From a positive standpoint, Reutimann historically conserves his equipment, but as competitive as racing has become, the veteran might not be aggressive enough.
3. Brian Vickers: With Red Bull Racing in limbo — potential buyers toured the premises as recently as Sunday — Vickers' plans are uncertain. However, Vickers participated in the Nationwide Series in 2011 and should likely continue his relationship with Turner Racing.
While Vickers is the only driver of these four candidates to earn a Chase berth, he was unable to parlay the opportunity into anything substantial — other than a 12th-place finish. Perhaps a true indication of Vickers' talent came this season when newcomer Kasey Kahne was able to win a race in identical equipment and finish 14th in the points, compared with Vickers' 25th-place showing.
4. Sam Hornish Jr.: After three full Sprint Cup seasons without much fanfare and a lack of sponsorship for 2011, Penske Racing opted to go in a different directions paring down from three to two teams. However, Roger Penske refused to give up on the former IndyCar and Indianapolis 500 champ. Penske has often apologized for not offering Hornish more seasoning before advancing him through the stock car ranks. However, his investment and perseverance paid off last month with Hornish's first NASCAR victory in the Nationwide Series at Phoenix.
Should Penske decide to place Hornish in the No. 22 Dodge, it would be the ultimate second chance. If the situation did not pan out, it would offer the organization a year until multiple drivers become available after the 2012 season.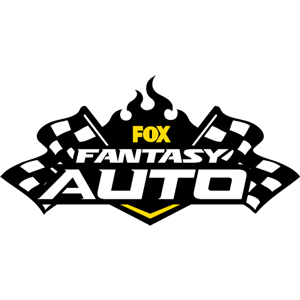 FOX Fantasy Auto Form a Racing Team, Compete for Prizes

Play Now!