Kurt Busch eyes Charlotte sweep
Kurt Busch will attempt to become the first driver in track
history to sweep the All-Star race, Coca-Cola 600 and fall Sprint
Cup race in one season at Charlotte Motor Speedway tonight. Six
drivers have won the All-Star race and Coca-Cola in the same season
but were unable to win the fall race. Davey Allison (1991) and
Kasey Kahne (2008) both finished second in the fall race, the
closest any driver has come to sweeping all three races.
Others who won the all-star race and Coca-Cola 600 but not the
fall race were Darrell Waltrip (1985), Dale Earnhardt (1993), Jeff
Gordon (1997) and Jimmie Johnson (2003). In each of the six cases,
the driver finished no worse than fifth in the fall Charlotte race.
"It's a chance to do something special and hopefully we can
deliver," Busch said. "To bring home a win at Charlotte … would
boost us up in the points and get us back on track to where we need
to be." Bristol bound Jr. Motorsports announced that Danica
Patrick will compete in the first four Nationwide races next season
before taking a break to focus on her Indy Car schedule. She could
run as many as 14 Nationwide races next season, depending on the
Indy Car schedule, which has not been finalized. Patrick will open
the season by running at Daytona, Phoenix, Las Vegas and Bristol.
Next year will mark her first visit to Bristol Motor Speedway. The
key question is how to prepare Patrick for that unique track. "When
NASCAR cut out the testing policy,
we all sat down in rooms and said, what track is [like] what?"
said crew chief Tony Eury Jr.. "You can't go to a Rockingham and
really simulate how quick things happen. I can show her a ton of
video. I can put her on a racing simulator and do things like that.
Pretty much you've got to show up to Bristol. That's the only thing
I can do. We'll just prepare the best we can and let her get used
to the track." New fuel
NASCAR Chairman Brian France is
scheduled to meet the media today. He's expected to announce that
the Cup, Nationwide and Camping World Truck series will begin using
ethanol fuel next season. Pit stops Carl Edwards was the fastest in
the final practice session based on one lap. Kyle Busch had the
fastest average over 10 consecutive laps in the final practice
session. Friday's race Keselowski races to 5th Nationwide win
CONCORD, N.C. — Brad Keselowski is piling up the wins in the
Nationwide Series. Keselowski pulled away on a late restart at
Charlotte Motor Speedway on Friday night, earning his fifth
Nationwide victory of the season. Keselowski extended his advantage
in the season standings to 450 points. Martin Truex Jr. finished
second, followed by Justin Allgaier, Joey Logano and Clint Bowyer,
who started on the pole but had a costly pit-road speeding penalty
late. Associated Press contributed to this report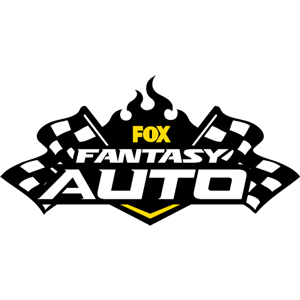 FOX Fantasy Auto Form a Racing Team, Compete for Prizes

Play Now!