Johnson's keys to victory at Pocono
There's a reason Jimmie Johnson has won five NASCAR Sprint Cup championships and leads the points battle again this year: He, crew chief Chad Knaus and the rest of the No. 48 Hendrick Motorsports team are simply better than everyone else right now.
Johnson won Sunday's Party in the Poconos 400 presented by Walmart at Pocono Raceway, utterly drubbing the field by leading 128 of 160 laps. Greg Biffle was second, followed by Dale Earnhardt Jr., Tony Stewart and Ryan Newman.
In the process, Johnson earned his 63rd career Sprint Cup victory and his third of the year, and stretched his points lead to more than one full race over the entire rest of the field.
How did he do it?
KEYS TO THE RACE
Don't drive angry — Johnson is NASCAR's version of a great white shark, a remorseless predator who usually avoids emotion, or at least public displays of it. But last week at Dover, a rare gaffe on a restart cost Johnson an easy victory and left him seething and focused — two traits his competitors dread. He put that rage to good work at Pocono.
Asked if this made up for Dover, Johnson said, "No, but it's OK. It doesn't make up for much, but we know we're a great race team. Things don't keep us down."
Track position — When qualifying rained out on Friday, that gave Johnson pole position and the coveted first pit stall, which is a tremendous advantage getting off of pit road. And at Pocono, as elsewhere, the race is usually won or lost on pit road.
"This track is awesome," said Knaus. "It puts all the elements of racing together. You really have to be spot on here, and the guys did a great job today."
And on restarts, Johnson was money — unlike last week in Dover. In every instance except the start of the race, Johnson either took the lead or held the lead on every restart, which was critical to his success.
"There's only so many tricks you have," said Johnson. "You have to play by the rules. And they were figuring out everything I could do in that (restart) zone. Fortunately, I was able to get the lead and clean air in the end."
Tuned-down Toyotas — Coming into the race, Toyotas had won five races and led 57 percent of the laps run in the Sprint Cup Series this year. But a spate of blown engines cost them at least three other victories, and early in the week, Toyota's United States racing boss, Lee White, stepped down immediately, citing family issues. This week, Toyota backed off the output of its engines in search of reliability.
The Toyotas ran OK at Pocono, but not like they have all year, which made Johnson's job that much easier. In fact, this was the first time all year that a Toyota failed to finish in the top five.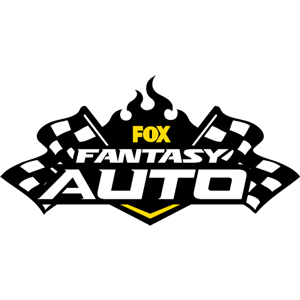 FOX Fantasy Auto Form a Racing Team, Compete for Prizes

Play Now!