Kevin Harvick wins Sprint Unlimited
The NASCAR Sprint Unlimited was everything advertised. The debut of the Generation 6 led to large drafting packs, which inevitably led to a large crash among several of the top contenders.
Kevin Harvick survived the carnage and took the win the season-opening showdown at Daytona International Speedway. It was his third win in the non-points race. Matt Kenseth challenged throughout, but just couldn't get a drafting partner at the right time to take the win.
Kenseth was an early leader at the track. The two-time Daytona 500 winner stormed to the front and seemed to easily hold the spot in the opening segment. Then Tony Stewart, bringing a line of fellow drivers with Hendrick Motorsports engines, and challenged for the lead.
Stewart and Kenseth were battling for the lead when Stewart tried to cut low and inside of Kenseth and went across the bumper of Marcos Ambrose, making contact. Stewart was able to save his car and Ambrose went high to regain control. The cars behind them stacked up and started piling into one another in a typical Daytona crash. Jimmie Johnson, Jeff Gordon, Kyle Busch, Mark Martin, Denny Hamlin, Martin Truex Jr. and Kurt Busch were in the crash.
Only 12 cars remained on the track for the Lap 20 restart after the incident, with Kenseth still leading. Stewart got by him late, though, to end the segment with the lead.
Harvick then stormed into the top spot with his Richard Childress Racing crew's fast pit stop between the segments. He opened Segment 2 with the lead, but was quickly overtaken by Stewart. The two battled for, and traded the top spot again with Harvick taking command on Lap 34 – and finally holding the spot. Stewart stole it for a quick lap, then Harvick retook it again on Lap 44 and went on to win the segment.
In the final segment, Kenseth was back in the mix and quickly moved into position to challenge for the lead but could not overtake Harvick.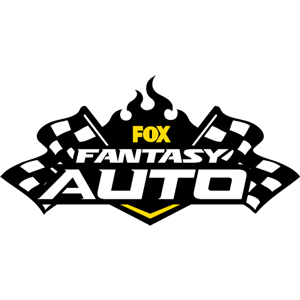 FOX Fantasy Auto Form a Racing Team, Compete for Prizes

Play Now!