Kennedy humbly carrying driving torch for NASCAR's first family
Ben Kennedy is no ordinary NASCAR Camping World Truck Series rookie.
As the great-grandson of NASCAR founder William H.G. "Big Bill" France and the nephew of NASCAR Chairman Brian France, Kennedy is under a microscope far more intense than most drivers face at his level.
But Kennedy, a 22-year-old who graduated last week from the University of Florida with a degree in sports management, isn't bothered by the extra pressure and scrutiny that come with being part of NASCAR's first family — which includes his mother, Lesa France Kennedy, who is the CEO of International Speedway Corp. and daughter of the late NASCAR Chairman Bill France Jr.
"You know, it's definitely there, and my family has been supportive throughout the whole process coming up through the ranks and everything," said Kennedy, who began racing full time in the NASCAR K&N Pro Series East in 2011 and last year finished fourth in the series standings with two wins, one pole, three top fives and nine top 10s.
"It's definitely there; there is a little bit of pressure to it. To be honest, when we get in these cars and everything, it's game time. Any driver out there will have pressure on their shoulders to perform and compete, especially coming up in a national series.
"We all want to be Cup drivers eventually. There is definitely that pressure that everyone's watching you. So it's definitely there. If anything, it's a little more motivation for me."
Kennedy, who is competing in Turner Scott Motorsports' No. 31 Chevrolet this season, has already proved he's got the driving chops to back up his famous heritage.
As the Truck Series prepares to get into the real meat of its season with the running of Friday night's SFP 250 at Kansas Speedway (8 p.m. ET, FOX Sports 1), Kennedy ranks sixth in the standings on the strength of a 15th-place finish in the season opener at Daytona and a third-place finish last time out at Martinsville.
Kennedy's Daytona result is somewhat misleading, however, as the youngster started from the pole and led 52 of 100 laps before falling behind on pit road.
"It was pretty cool," said Kennedy, whose great-grandfather built the legendary 2.5-mile speedway more than six decades ago. "It was little bit wild once you got back in the pack a little bit, but being up front it's almost just kind of quiet, because everyone's behind you, no one's really saying much on the radio. You're just focused on that yellow line and hugging the yellow line and keeping it wide open and not letting anyone get beneath you."
Snagged a #Selfie midway across the stage at graduation #UFGrad #GoGators #GatorNation pic.twitter.com/o5tg9zN5VM

— Ben Kennedy (@BenKennedy31) May 3, 2014
Kennedy, who made his Truck Series debut last season with a five-race slate that included a fourth-place finish in October at Martinsville, is turning heads around the NASCAR garage area — and not just because of his quick success on the track.
"The little bit I've been around him on the racetrack and off the racetrack, he's been awesome and very down to earth," said reigning 2013 Truck Series champion Matt Crafton. "I know somebody of his stature could walk around with their head held high and be too big for their britches to some people, but he's been just one of the average kids coming to talk to. You wouldn't have an idea who is, if you didn't know."
Kennedy's humility can perhaps be traced at least in part to guidance he's received along the way from his mother and uncle, NASCAR Chairman Brian France.
What's the best advice he's gotten?
"Just really pursuing what you enjoy in life," said Kennedy, whose father — Dr. Bruce Kennedy, a well-known plastic surgeon — died in a plane crash in 2007. "They're really strong supporters of my racing. I've always been around the sort of business side of the sport, I guess you could say. I think it's really opened their eyes having someone in their family that's a competitor in the NASCAR national series. So it's just being open to everything and leaving the doors open.
"(I have) my degree in sports management, so sort of having that in my back pocket gives me a little confidence too that, hey, if this racing thing doesn't necessarily work out, that I'll have something to go to, and something to sort of be able to rely on to keep those doors open."
So far, the racing thing seems to be working out just fine.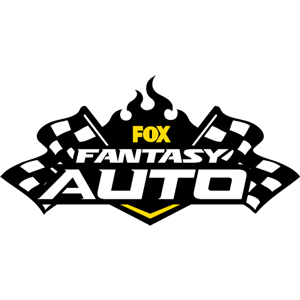 FOX Fantasy Auto Form a Racing Team, Compete for Prizes

Play Now!