Kahne salvages Red Bull season
The Red Bull Racing Team is leaving NASCAR the same way it came in — with a bang.
Kasey Kahne brought Red Bull a victory in its penultimate Sprint Cup race at Phoenix International Raceway on Sunday — a week before the organization closes its doors for good and leaves 150 employees with uncertain futures as the search continues for investors who might build a new organization from the remains.
But at least those folks had reason to celebrate Sunday night after Kahne topped two drivers who seem unbeatable at this time of year, championship contenders Carl Edwards and Tony Stewart.
"We're lucky that everybody kept working hard and has stayed after it, preparing great race cars," Kahne said. "We're bringing awesome cars to the track.
"I think it's just the people. They haven't given up. They're doing a great job. We've been able to stay focused. I love racing. If I'm in a race car, I want to do the best that I can."
It all began with a party in January 2006 when Red Bull Racing Team was among the groups formed to help usher Toyota into the Sprint Cup ranks.
While the team did not formally begin racing full time until the following year, the organization introduced its "extreme" mentality to the sport with a mobile night club, "the Energy Station," which provided tracks a venue to mix Red Bull with adult beverages of choice into the wee hours.
But this past June, team members were notified the team would shut down at the end of the season, signaling the beginning of the end for a unique organization.
The team's results have been modest. Entering this season, Brian Vickers brought Red Bull just one win and one appearance in NASCAR's Chase for the Sprint Cup (2009).
Enter Kahne. Although it took a while for Kahne and the No. 4 crew to acclimate to the Red Bull way, his team has been one of the most stout crews in NASCAR as of late. In the past nine races, Kahne has been surpassed in total points only by Stewart and Edwards, who enter the NASCAR season finale next week as the only contenders for the season championship.
"It's tough to hear you say it's shutting down in eight days," Kahne said. "Over the last three months, you have one of the top-five cars in NASCAR shutting down, and that's crazy."
The victory at Phoenix was the first for Kahne and crew chief Kenny Francis in their only season with Red Bull. They will join Hendrick Motorsports at the end of the season. But that doesn't make the victory any less sweet — especially since it ended an 81-race drought for them on the Sprint Cup level.
"It feels great to get a win for Red Bull and get a win in the No. 4 car," Kahne said. "It's something new for both of us to come over and have a one-year deal. It takes time to get familiar with things and the people and working together. To win a race at this level, as competitive as everything is right now, for myself, to see how happy all the pit crew guys were, the guys preparing the race cars at Red Bull, it was pretty cool. Makes you feel pretty good to be part of that."
Regardless what the future brings, the end is near for Red Bull Racing as we know it. Certainly, it's possible a new ownership group could come along and rescue the remains. But for one night, the team that always knew how to throw a party had a reason to celebrate.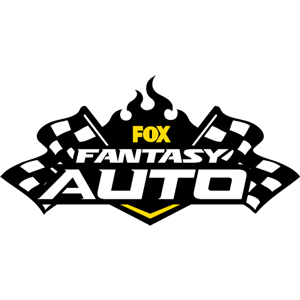 FOX Fantasy Auto Form a Racing Team, Compete for Prizes

Play Now!