Plenty of speed on repaved track
"It's a typical repave" was the standard answer describing the feel of the newly redesigned Kansas Speedway.
After rain delayed the action on the 1.5-mile track for several hours, 47 teams finally were able to test for two hours on Wednesday. Thirty drivers broke the existing track record of 180.856 mph, set by Matt Kenseth in October 2005.
Greg Biffle topped the speed chart with a lap of 184.900 (29.205 seconds). He described the track as "really smooth and fast." He's hoping that the next three days of activity will enable the track to "rubber in" and develop a second groove. As the track ages, it's anticipated that the high line will be the fastest around the track. But that could take a couple of years.
"It's almost like the only way you can get up there is with some artificial grip," Biffle said. "Right now, it's no man's land.
"It reminds me a lot of the other repaves; pretty good, not real bumpy and you can feel the grooves in the pavement going from one lane to another. The tire is super hard. It's hard to get going, it takes about 10 laps before the car has real good grip, but it's getting better. Hopefully, by Friday the tire will fire off a little bit better with more rubber on the track. Turns 3 and 4 have a tremendous amount of grip with the repave, but 1 and 2 feel pretty much the same to me."
Kansas Speedway elected last summer to reconfigure the track from 15 degrees in the corners to progressive banking ranging from 17 to 20 degrees, similar to Miami Homestead Speedway. The project was completed midsummer. Goodyear held a test on Aug. 28-29 with Brad Keselowski, Matt Kenseth, Marcos Ambrose, Joey Logano, Paul Menard, Juan Pablo Montoya, Mark Martin, Regan Smith and Dale Earnhardt Jr.
NASCAR Sprint Cup Series director John Darby said he was not surprised by the caliber of the new surface.
"The quality of the repaves that have happened recently in '12 or even '11, the asphalt is so much improved and the technology that goes into a repave today with the GPS grading ultimately winds up with a very, very nice surface for everyone to race on," Darby said. "It was very, very green today. It was as green as it's been since any race cars have been on it with the rain that we've had earlier today, then getting it dried off. So everybody is going to start really fresh out of the box. There's plenty of grip out there.
"Most of the comments you hear from a repave are consistent with what we're seeing here at Kansas. … We got a couple hours in today. I think when we get out on the race track tomorrow and it gets a little bit warmer, hopefully more rubber will get down and the drivers will learn more than they did (on Wednesday). The sky's not falling."
Darby didn't want to estimate when a second groove will appear, but he's hoping for the track to more resemble racing conditions before Sunday.
Biffle agrees.
"I think it's going to be a good race Sunday," Biffle added. "We need to get the track widened out with more rubber on it. Typically, the first repaves might be a little more single-file as people kind of are exploring the track a little bit."
MEET THE NEW CAR
Trevor Bayne (21), Josh Wise (42) and Parker Kligerman (12) will be making laps in the 2013 cars during testing at Kansas Speedway. Michael Waltrip Racing has also brought a car on which Brian Vickers and Mark Martin will share driving duties.
"Basically, the teams that showed up, we had some updates after the Texas tire test," NASCAR vice president of competition Robin Pemberton said. "Teams were encouraged to make some aero changes, and most of them have. They elected to start — like a new team — started with last year rules. Another team started where they left off at Texas.
"So none of the set-ups in the aero packages were where we hope to end up at the end of the test tomorrow. With as much rain as we had and a short day, it was just a shakedown run for the four organizations. We'll get the feedback tonight and see where they stand."
For the Wood Brothers, who are running a limited schedule this season, the opportunity to combine testing and the Kansas race enabled the team to add another event. For current part-timer Bayne, any seat time is welcomed. After running the last two races, he's thrilled to be competing three weeks in a row. But the track is still very new to him.
"I didn't know what to expect because I wasn't here for the tire test," Bayne said. "A couple of guys went out before I did and said, 'It was a little bit slick,' so I took it easy. We picked up speed pretty quick with the '13 car.
"I think the track is going to keep getting faster all weekend — moving out. It seems like if you get the right rear out of the groove a little bit, you're sideways, at least with the cars that I'm in. I don't know how the 2012 cars are, but the track is really slick outside the groove, so hopefully that moves up pretty quick.
"I've noticed the transitions going off of pit road on to the racetrack are pretty steep here, so it will definitely force us to blend later on the straightaway in the race. Other than that, the track is awesome. It's going to be a lot of fun."
NUMBERS GAME
6 — Tests Paul Menard crew chief Richard "Slugger" Labbe participated in to keep busy during his suspension. He returned to competition this week at Kansas Speedway.
6 — Drivers who logged laps on the newly repaved track to rubber it in (Randy LaJoie, David Green, Brian Keselowski, Steve Grissom, Justin Labonte and Brad Noffsinger).
4,000 — Tires that were shipped to Kansas Speedway for the five days of competition between the two series.
SAY WHAT?
Joey Logano, who participated in the tire test at Kansas in August and ran on the 1.5-miler again on Wednesday, predicts: "It will still be tricky to pass, but it's like that everywhere we go."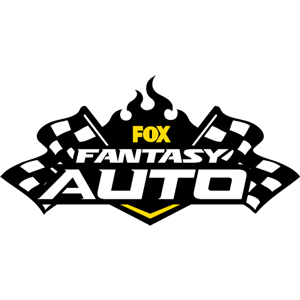 FOX Fantasy Auto Form a Racing Team, Compete for Prizes

Play Now!