JR Motorsports names crew chief
JR Motorsports has named a race engineer who worked with Jimmie Johnson in his five NASCAR Sprint Cup title runs as crew chief for Regan Smith's Nationwide Series team.
Greg Ives will lead Smith's team in 2013.
Ives, 33, and Smith, 29, will lead the organization's effort to win the Nationwide title. Smith has already shown signs of his potential as he won the Nationwide race at Homestead-Miami Speedway in his debut with the team.
"Regan's win on Saturday and the announcement of Greg's hiring today are huge momentum boosts for this company going into the off-season," said owner Dale Earnhardt Jr. "Greg comes highly regarded. He has been a huge part of the 48 team's success, and this is a good opportunity for him to get his feet wet as a crew chief. The partnership between JR Motorsports and Hendrick Motorsports gives us the opportunity to help employees advance their careers while still keeping them in the family, so to speak."
Although the organization planned on two full-time entries next season, general manager Kelley Earnhardt Miller said in a news release on Tuesday that the company "now is preparing for the likelihood of one full-time team in 2013."
"With the final race of the season now in the books, the 2013 season has begun," Earnhardt Miller said. "Our goal is always to field two full-time teams – and that could still happen next year with other potential opportunities – but what we have right now is a strong team with Regan and Greg that will compete for a championship, and a part-time team with Dale Jr. that will compete for wins. Our focus is to streamline our company and equip those teams with everything they need to compete at a high level."
Ives has spent his entire nine-year NASCAR career with Hendrick. He began working as a mechanic in the shop that fielded the entries of Jeff Gordon and Jimmie Johnson, then moved into an engineering role with Johnson in 2006 – the year he won the first of five titles. In seven years with the No. 48 team, Ives took part in 42 wins, 113 top-fives, and 21 poles.
"Whether I realized it or not, each of my nine years at Hendrick Motorsports were preparing me for this role," Ives said. "I have always aspired to be a crew chief, but it couldn't have happened without Hendrick Motorsports recognizing my goals early and giving me opportunities to ultimately reach them. And it doesn't hurt to be surrounded by people like Rick Hendrick, Jimmie Johnson, Chad Knaus and the entire 48/88 shop. They are the best in the sport – not just as racers but as people – and I plan to carry that experience with me to JR Motorsports."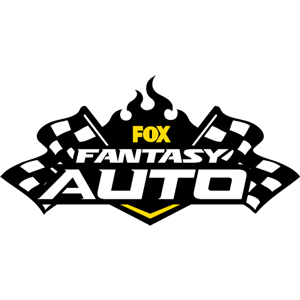 FOX Fantasy Auto Form a Racing Team, Compete for Prizes

Play Now!