Hamlin offers lots of credit in win
A Toyota powered its way into Victory Lane at Kansas Speedway on Sunday, but it's not the Camry some expected.
Martin Truex Jr. promised the crew if he could get to the front and in clean air, he "would be gone." And he was for 173 laps, the most NASCAR Sprint Cup circuits on which Truex has remained at the point since he won at Dover International Speedway in June 2007 after leading 216 laps.
But the last set of tires bit Truex. His No. 56 NAPA Toyota became "wrecking loose." And with 31 laps remaining in the STP 400, Denny Hamlin was waiting to capitalize on the weakness of Truex.
"Martin was driving his heart out," said Hamlin, who witnessed Truex going sideways coming off of Turn 4 in the closing laps. "It's disappointing not to win in those situations when you have a dominant car. At the end, we just turned it in where it needed to be."
Hamlin was patient throughout the race. He relied on crew chief Darian Grubb to make the necessary adjustments to adapt to the changing track conditions as the sun peeked in and out of the clouds. And the pit crew executed precise stops, allowing Hamlin to maintain track position. Hamlin pitted on Lap 221 for his final stop — one lap before Truex. Sixteen laps later, he was able to catch Truex and complete the pass.
Although Hamlin won the second race of the season at Phoenix International Raceway, it's still been a work in progress for his No. 11 team, which enlisted Grubb in the offseason. While Hamlin has three top-five finishes this season and has never been worse than seventh in the points standings, he has also finished outside of the top 10 in half of this season's races.
Certainly, the driver and crew chief still need time for their relationship to jell.
"It's hard to analyze your program by a one-week performance," said Hamlin, who is fifth in the standings. "You look at it in the grand scheme of things. Last week on a mile-and-a-half, we went almost a lap down, but we . . . hung around 10th place for most of the day. I'm not going to analyze and say that everything is good, we just need to make 10 race cars just like this one and we'll be fine.
"There's always things, areas that you need to work in. We feel like we've identified those areas and we've gone to work on them. So right now I feel like we're bringing better race cars to the racetrack than what we have, and it's still going to take time. There's still things that myself and Darian need to work on with communication, things like that, but he's still working within Joe Gibbs Racing trying to get cars that he feels like can be better to the racetrack, and all that stuff takes time."
And Hamlin credits Michael Waltrip Racing's advancements with helping the Toyota racing program overall. At the end of last season, when MWR added Scott Miller to oversee competition and upgraded its driver roster with Mark Martin and Clint Bowyer, the moves benefited the entire effort. There has been an open line of communication between the crew chiefs, and Hamlin feels the common engine package has allowed Toyotas to "start to make a run."
"As well as they're running, we can feed off of them, and when we run well, they can feed off of us," Hamlin said. "I think there's only really six big Toyota cars out here, and we've all got to work together to all run well, and that's our main goal is to run well for Toyota and make them a championship contender and a championship manufacturer."
While Grubb doesn't see a synergy equal to the Hendrick Motorsports bond he experienced as Tony Stewart's crew chief at Stewart-Haas Racing because of the lack of a common chassis, the relationships with MWR's crew chiefs have opened the lines of communication.
"We agree not to lie to each other," Grubb said. "That's probably the bigger thing. Being honest, I might not tell you everything, but I'll be honest if you ask a question. And that's why we try to treat each other with respect and we know what is going to help each other, but we try to keep a few things under our hat to help each other win."
For Truex, that win can't come soon enough. Entering Richmond International Raceway next weekend, it is 175 races since his last victory. However, given the success that the Toyotas and MWR are experiencing, Truex, who jumped to second in the points standings and trails leader Greg Biffle by 15 markers, knows a breakthrough is near.
"Today was the kind of a day where I thought I was back and felt really strong that we'd have a car that could contend for the win going into the race. And then to be able to do that all day long, it was a good feeling," Truex said. "As disappointed as I am with this second place, this is a big day for us as a team.
"It's kind of a statement for us that we're here for the long haul, we're here for the rest of the season. We're not just a flash in the pan. We've been solid each week, and I know our wins are going to come, we just need to keep running like we are. It's been a long time since I've won, and I know I'm capable of it, and that's the most disappointing thing is letting one slip away today."
Seeing his shadow
Polesitter AJ Allmendinger led the first 44 laps of the STP 400 before the "gremlins" infested his No. 22 Dodge around Lap 67.
At first, Allmendinger believed his engine was souring. After the hood went up, the team discovered the secondary throttle linkage broke on the car.
Allmendinger was able to return to full speed, but was eight laps behind.
"Man, it's just starting to feel like 'Groundhog Day,'" Allmendinger said, referencing the movie in which Bill Murray lives the same day over and over again. "I wish I had something totally different to say. I know I'm not the only one here that's frustrated. We all are. We were off to such a great start. We had pole, the (No.) 22 AAA Dodge Charger was so good that first run. Our car was fast out front, and then the gremlins hit us.
"Not sure how to explain it other than you're on the pole one minute riding around leading laps, and then next thing you know your car isn't right."
Allmendinger experienced earlier problems. He ran out of gas entering the pits on the first stop on Lap 45, but salvaged seventh place upon his return. However, when the motor began "spitting and chattering," Allmendinger knew there were issues with the car.
Although Allmendinger finished 32nd, 10 laps off the pace, crew chief Todd Gordon seemed relieved that the issues were not with the fuel-delivery system as was the case with Penske Racing teammate Brad Keselowski's catastrophic failure last week at Texas Motor Speedway.
"It's a learning curve with these EFI (electronic fuel injection) systems," Gordon said. "The best that we can say is that with the ambient temperature being so much cooler that air quality was so good, the EFI was dumping more fuel. Our mileage backed up almost a half-mile per gallon. That's more than anything that we've seen at a mile-and-a-half. We actually ran out of fuel coming to the first stop. That set us back a bit. Halfway through the second run, the motor started to lay down.
"I give our team credit. We were pulling on a bunch of things trying to figure it out. We changed ECUs, coil packs, relay box, and the guys were thinking about what was going on with mileage with what we were seeing with more data. We decided to look at the throttle body, and we discovered that the secondary linkage came off. We swapped that out, and that brought the motor back to life. Fortunately, it wasn't an internal issue. Unfortunately, it cost us a bunch of laps to identify it and get fixed."
Numbers game
199: Wins by the No. 11, the most in NASCAR Sprint Cup history.
198: Wins by the No. 43, 192 of those victories earned by Richard Petty.
55: Wins in the No. 11 earned by Cale Yarborough. Hamlin has contributed 19.
Say what?
When Jimmie Johnson was asked about how badly he wants to achieve the 200th win for Hendrick Motorsports, he replied, "More than you could ever imagine."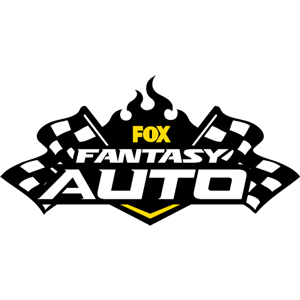 FOX Fantasy Auto
Form a Racing Team, Compete for Prizes
Play Now!