Johnson: Jedi mind tricks at play in Chase
It's clear that the mind games are heating up in NASCAR's Chase for the Sprint Cup – or at least that the attempts at them are. But Jedi mind tricks?
The Chase has taken a dramatic and entertaining turn in recent weeks, with the top trio of teams staying tight in the battle – and offering insight into their plans and mindset. Confidence appears to be high for all three involved in the tight battle, including the four-time defending champion Jimmie Johnson camp.
Johnson is in the new position of being second in the standings entering this weekend's penultimate chase race at Phoenix International Raceway. Each of the past four seasons, he has held the top spot in the standings at this point. Now he trails points leader Denny Hamlin by 33 points and is only 26 ahead of third-position Kevin Harvick.
He's obviously keeping an eye on the effort of Hamlin and his Mike Ford-led team, if only because they are in front of his group. Since the Chase debuted in 2004, no team has ever rallied from second or third in the standings with two races to go to win the title.
So, does Johnson view Sunday's Kobalt Tools 500 as a must-win event for his Hendrick Motorsports group? Not exactly.
"We have to beat (Hamlin)," Johnson said. "I'm not sure where they're going to finish. … We need to expect the best out of them, and that's going to be those guys running up front. We need to lead a lap, hopefully lead the most laps and win the race. Again, at the end of the day, it's relative to where he's running or where he finishes and we just don't know until we get on the track and get out there and see what goes on in the race."
This week, much has been made of Ford's decision to pit Hamlin beside Johnson's group last weekend at Texas – a move that Johnson crew chief Chad Knaus made earlier in the Chase at Kansas Speedway. Johnson's crew struggled at Texas and a mid-race swap was made with Jeff Gordon's crew – a swap that will now continue until season's end. Hamlin's team offered some comments on that change last week, and Knaus responded to those this week.
So naturally, Johnson was asked about the nature of such mind games Friday at Phoenix.
His take?
"From a mind-game standpoint, we don't intentionally do much of it, if any at all," he said. "I think we've been very fortunate in the past to have our performance on track speak for us. There just really hasn't been a need, and we really focus on doing our jobs to go out and win races and lead laps and put pressure on the competitors. I'm not smart enough to play mind games.
"I just get in the car, do my thing and I go. The fact that people think so much about what we're trying to do ends up being a mind game in its own. They are almost Jedi mind-tricking themselves."
As to being second in the standings, Johnson doesn't seem to view it that differently. Last year he came out of Texas following a crash, but still leading the standings.
Instead of focusing on his position, he's intent on performing up to his team's standards. Johnson brings a series-leading average finish of 4.9 at Phoenix to the weekend.
"I feel like I'm in familiar territory although I am in second and behind (Hamlin) right now, it's about performing here," he said. "It's really simple with the small margin we have, we still feel like we have plenty of control and just have to win this championship. If we go out and do our jobs as a team, lead laps, win races then we can be the ones sitting at the head table in Las Vegas.
"We firmly believe in our hearts that we can do this. We're looking forward to the challenge."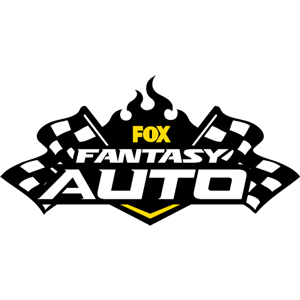 FOX Fantasy Auto
Form a Racing Team, Compete for Prizes
Play Now!