Johnson's 500 win makes statement
Jimmie Johnson claims he didn't take any extra satisfaction beating Brad Keselowski for his second Daytona 500 win on Sunday.
Don't believe it.
As competitive as those two drivers were throughout the final 10 races last year as they battled for the NASCAR Sprint Cup title — in a contest that wasn't decided until the season-ending race at Homestead — Johnson must have been grinning inside his helmet as he passed the Blue Deuce for the lead with 10 laps to go and again when the pair lined up side by side for the final restart.
In the end, it was just Johnson doing what he does best — winning. He scored his 61st Cup victory in his 400th career start.
"As far as racing with Brad out there, you really lose sight of who is in what car," Johnson said. "It's just somebody between you and the trophy. It could have been anybody. I knew the 2 (car) had damage and wasn't going to be really fast. That's the only thing I thought about regarding the 2, was he had some damage and hopefully I could get by him with the clean race car I had."
And no, Johnson also wasn't sending a message to his competitors that his accomplishment was a statement win in a bid for a sixth Sprint Cup championship.
"Anybody in the garage area, they're wise to all that," Johnson said. "We had great pace last year, championship form, had two bad races at the end. You know, I'm just enjoying this moment. This is a one-of-a-kind race. In the rush that follows, the notoriety that follows, it's great for all of us — (crew chief) Chad (Knaus), (team owner) Rick (Hendrick), the company, Lowe's, Chevrolet. It's just time to sit back and enjoy.
"When we pull into the gates at Phoenix next weekend, it's a totally different game, as we all know. We'll enjoy this rush. If there's some down points through the year, we'll look back on this race and smile again."
The Hendrick Motorsports partnership of Johnson and teammate Dale Earnhardt Jr. paid off again in the closing laps. As Earnhardt pushed the No. 48 Chevy, Johnson was unstoppable. He finished just 0.129 seconds in front of Earnhardt, followed by Martin, Keselowski and Ryan Newman.
Generally, any time a driver can leave Daytona in one piece — particularly with the points lead — it sets a good tone for the season.
Considering the strength of this year's Sprint Cup field, including defending champion Keselowski, who battled back twice from multi-car wrecks, Johnson will have to put forth his strongest defense to date.
"Definitely a great start for the team," Johnson said. "When we were sitting, discussing things before the season started, we felt good about the 500, but we're really excited for everything after the 500.
"So very hopeful and excited that our 48 car will be really fast in Phoenix, Vegas, moving forward. I think it's going to be a very strong year for us."
History note
Jimmie Johnson became just the 10th driver in the 55-year history of the Daytona 500 to post multiple wins. And he joins a heralded group of racers — Lee Petty, Richard Petty, David Pearson, Dale Earnhardt and Dave Marcis — who also won in their 400th start.
Johnson said he "had no clue" about the accomplishments, but acknowledged "it's a huge honor."
"Just to hear those names and my name in that sentence is pretty awesome," Johnson said. "The history side is hard for me because, one, I don't know these stats. Happy to hear about them, though. I'm still in the sport competing, not in that mental space to reflect back all that much.
"I am so proud to be in that same category with those guys, feel I have a lot of years left. I certainly hope to make more history and do other cool things within the sport."
Numbers game
3: Second-place finishes by Dale Earnhardt Jr. in his last four Daytona 500 starts.
3: Hendrick Motorsports Engines finished in the top five (Johnson, Earnhardt and Newman).
15: Top-10 finishes by Dale Earnhardt Jr. at Daytona International Speedway.
20: Top-10 finishes by Mark Martin in 55 career Daytona International Speedway starts.
33: Laps led by Denny Hamlin. He has led laps in 10 of his 15 Daytona 500 starts.
Say what?
For Denny Hamlin, there was no love lost for his former teammate Joey Logano at Daytona International Speedway on Sunday. But rather than reach out to Logano personally, Hamlin expressed his displeasure on Twitter directly to Sliced Bread's new teammate Brad Keselowski (@Keselowski):
@dennyhamlin: @keselowski sorry I couldn't get close to you cuz your genius teammate was too busy messing up the inside line 1 move at a time.
Logano couldn't pass on replying to Hamlin via Twitter: @joeylogano: @dennyhamlin: I Remember when you were MY genius teammate #LoveYouMeanIt
But Hamlin was intent on getting the last words. @dennyhamlin: @joeylogano inside line was doomed every 3 wide move that was mad. Nobody who went 3 middle went anywhere.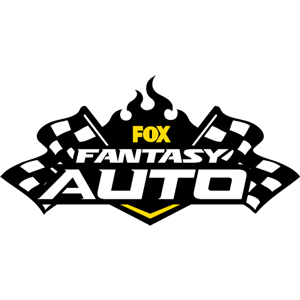 FOX Fantasy Auto
Form a Racing Team, Compete for Prizes
Play Now!