Cobb alleges Harmon stole trailer
Truck Series driver Jennifer Jo Cobb says she feels "in danger" of racing Friday night at Charlotte Motor Speedway against another NASCAR driver who was arrested for stealing her team trailer this week.
Cobb reported she had a trailer and its contents, valued at $279,000, taken from her shop Saturday. The trailer hasn't been located.
Fellow NASCAR driver Mike Harmon says he turned himself into the Cleveland County Sheriff's Department after a warrant was issued for his arrest on charges of felony larceny. He posted $10,000 bond. Harmon says he's innocent of all charges, claiming he was in Darlington, S.C., when the trailer was taken.
He plans to race Friday.
There's some discrepancy over who owns the trailer — Cobb or David Novak, her business partner until last December.
Harmon used to be the team manager for Cobb's Nationwide team, and indicated Wednesday night in a series of tweets he's involved in litigation with the driver.
"I want it known that I have never stolen so much as a piece of bubble gum in my life," Harmon posted on Twitter. "I did not take JJC hauler, there is no video of me anywhere near her shop. Today she was the windshield & I was the bug, but when we get in FEDERAL court in a couple wks there's a boulder coming."
Harmon has run five of nine Nationwide Series races this year.
Cobb has run all four Truck Series races this year and her best finish was 17th at Kansas. She said in a statement she's trying to recover the trailer and its contents in time for Friday night's race at Charlotte Motor Speedway. Practice is Thursday.
"It is my sole concern to get the transporter back so that we can make Friday night's NASCAR Camping World Truck Series race at Charlotte Motor Speedway," Cobb said. "We are working with other teams right now to borrow the necessary items in the event our hauler and its contents are not returned. We are pleased with the diligent work that the Rowan County Sheriff's Department has shown in solving this crime."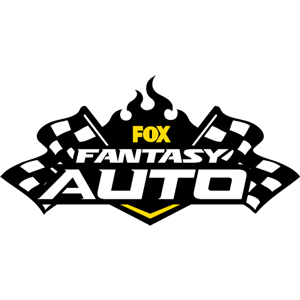 FOX Fantasy Auto Form a Racing Team, Compete for Prizes

Play Now!