Gordon questions barrier distribution
In a word, four-time Sprint Cup champion Jeff Gordon described his 2013 season to date as "terrible."
Gordon, who qualified 20th for Sunday's NASCAR Sprint Cup race at Dover International Speedway, is currently 15th in the standings after posting his third DNF (did not finish) of the year last weekend in the Coca-Cola 600. Gordon finished 35th after he was collected in a seven-car wreck that red-flagged the race for just under 10 minutes.
Perhaps what frustrated Gordon even more on Sunday night was slamming into a portion of the wall unprotected by a SAFER (Steel and Foam Energy Reduction) barrier. After the driver reviewed the video, he tweeted: "@JeffGordonWeb Just saw the video of our wreck. Now I know why it hurt so much. No safer barrier at that part of track????#Saferbarrierseverywhere!"
"I had a rough week," Gordon said when asked on Friday about that tweet. "I didn't quite understand the pain that I was feeling (Sunday) night until I went back and watched the video and realized the angle that I hit as well as the fact that there was no SAFER barrier. I had no idea there was no SAFER barrier at that dogleg on the frontstretch. That blew my mind that there wasn't one.
"I mean, there's one at the start/finish line and it stops and then there's one at Turn 1. It goes around to Turn 2. That kind of shocked me. So I certainly said something and when I get the opportunity, I'll talk to others, as well, about it. I've learned in the past they're going to look at those circumstances and make their calls based on that."
SAFER barriers were developed at the University of Nebraska starting in the late 1990s and were first installed at Indianapolis Motor Speedway in 2002. Not only do the barriers dissipate energy upon contact with the walls but they also help limit the cars bouncing off and back into traffic.
That doesn't mean that Gordon, 41, is content with being the resident crash test dummy in the Cup series. Although his vicious 2008 wreck in Las Vegas became the catalyst for adjusting the wall opening on the 1.5-mile track, Gordon is still waiting for Dover to install a SAFER barrier on the backstretch off of Turn 2, where he experienced a violent wreck during qualifying in 2009.
Perhaps the greatest obstacle in the installation of the SAFER barriers is the cost, which is approximately $500 a foot. Gordon says that's the only reason those are not in some spots at tracks.
"They haven't fixed that one," Gordon added. "I saw somebody in the Truck series found it, too, and they haven't done that. So I'm not anticipating any change.
"That was one of the hardest hits I've had in a race car (at Charlotte). And the type of impact it was, I got hit from the left so it shifted everything to the left and then I hit the wall on the right so I went from left to right."
While Gordon has endured his share of wrecks, perhaps the most severe accident of the season in the Cup series was Denny Hamlin's crash at Auto Club Speedway on March 24. Hamlin was sidelined for five weeks.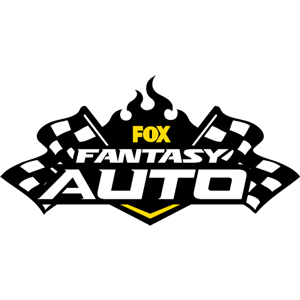 FOX Fantasy Auto
Form a Racing Team, Compete for Prizes
Play Now!